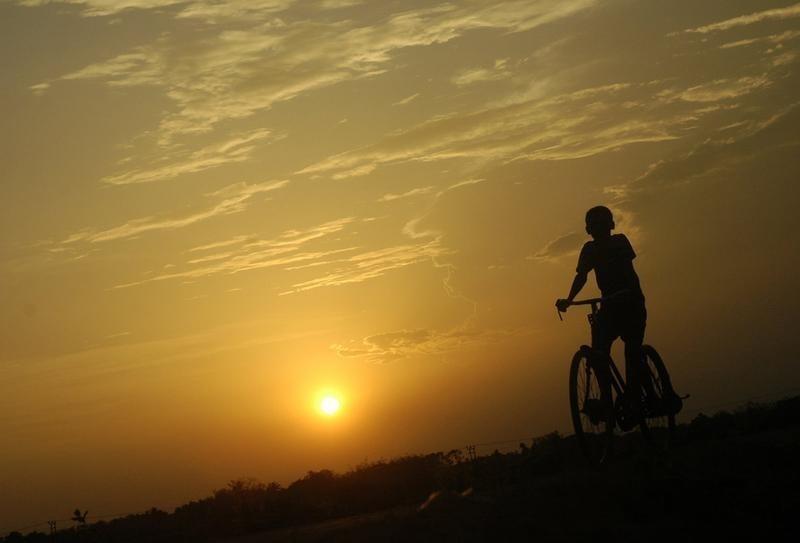 ---
PESHAWAR: Even though the district administration had provided permission with strict conditions amid threats from religious and conservative groups, ultimately a planned bike rally by women and transgenders in Peshawar seems to have fallen prey to infighting.

The event has been postponed but the organisers have stated that they will hold it "in the near future".

Eiman Jamil, the chief executive officer of the Professional Development Organization (PDO) and a co-organiser of the rally said that the bicycle rally for women had been organised together with the Pak Development Mission (PDM) and Zmung Jwandun — a silent partner for the event because they are as yet unregistered.

Jamil noted that some 30 girls and several people who are transgender had registered for the event and they were due to cycle from Hayatabad Phase 7 to the Hayatabad Sports Complex. However, she said that they had kept the event secret and all the organisers had agreed that information about the event would not be disclosed until the day of the event for the security of the participants.

She added that PDM CEO Zertashiya Shah managed to get a no-objection certificate (NoC) from the district administration in her name.

However, Jamil claimed that Zmung Jwandun founder Wafa Wazir leaked information regarding the event two days ago in order to hijack the event.

"Wazir tried to hijack the event and take all the credit for her organisation," Jamil said, adding, "It put lives of all participants of bicycle rally and the event at stake."

Jamil Shah strongly condemned the actions of their third partner for what they termed were 'selfish objectives'.

Thanking the provincial government for their support, they stated that they will hold it in the near future. Jamil stated that the rally for people who are transgender and women was a matter close to their organisation assured that the event will be held soon. However, she added that Wazir will not be a part of that event.

Meanwhile, the PDM has announced to organise a news conference regarding the issue on Monday, January 21. 

Published in The Express Tribune, January 20th, 2019.
COMMENTS
Comments are moderated and generally will be posted if they are on-topic and not abusive.
For more information, please see our Comments FAQ