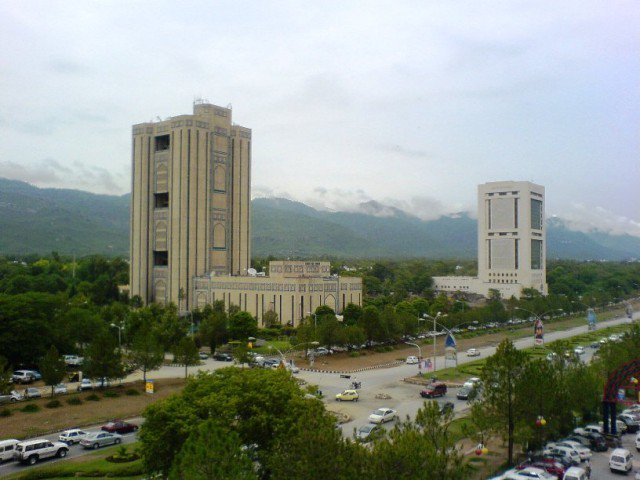 ---
ISLAMABAD: In a first, a commission set up to review the master plan of the federal capital — including prime minister's residence in the Bani Gala locality of the city, has decided to seek input from citizens through an online input mechanism and incorporate it into the central plan of the city.

This was decided in the first meeting of the 12-member federal commission on Thursday.

The meeting was convened by Islamabad's Chief Commissioner and the Capital Development Authority's (CDA) Acting Chairman Amer Ali Ahmed. It also included members of the commission including Pakistan Institute for Environmental Research Executive Syed Ayub Qutab, former CDA Planning and Design member Asad Mehboob Kiyani, UN Human Settlement Programme Habitat Programme Manager Jawad Ali Khan, CDA Member Planning and Design, Pakistan Environment Protection Agency (Pak-EPA) representative, Rawalpindi Development Authority (RDA) director general, Planning Commission's chief physical planner, Islamabad Metropolitan Corporation (IMC) chief metropolitan officer, Pakistan Council of Architects and Town Planners chairman and CDA Master Plan director.

Commission to review new master plan for Islamabad: Awan

The National Engineering Services of Pakistan (NESPAK) managing director and Dr Ahmed Zeb participated in the meeting as special participants.

During the meeting, the commission was briefed about the original master plan of Islamabad and its dynamics. The commission was further told that the plan was devised in 1960 by Greek firm Doxiadis with the suggestion that the plan is revised every 20 years. In this regard, the existing Master Plan of the city had expired in 1980 but has yet to undergo a refresh.

It was decided that a vision statement of the commission will be formulated to guide the development of the plan. It was further decided that they will identify the key areas in the plan which require revision.

Participants mutually agreed that input from all stakeholders must be taken into consideration. For this purpose, an online input mechanism will be devised to incorporate citizen's input while revising the city's Master Plan.

The meeting decided that all departments will be taken on board and a transparent process will be key in revising the Islamabad's Master Plan. The second meeting of the commission will be held during the next week and progress on decisions taken in the first meeting would be discussed.

The commission had been created by the federal cabinet to review the city's plan and to regularise illegal structures in the city, including the sprawling Bani Gala mansion of Prime Minister Imran Khan.

The commission had been created after the Supreme Court had directed to regularise illegal buildings in Bani Gala, including PM Imran's house. In a bid to escape backlash that only one locality was being regularised, the government had decided to regulate entire Zone IV of the city under an impartial federal commission.

Published in The Express Tribune, January 18th, 2019.