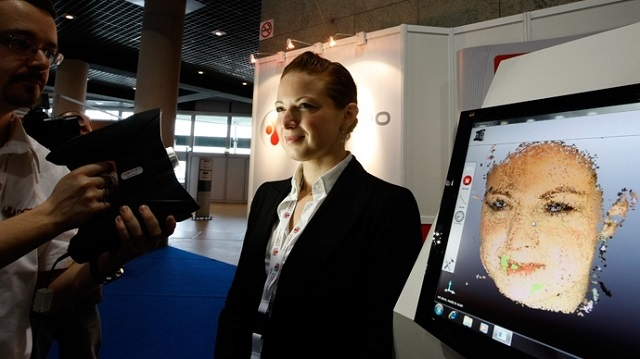 ---
If you are an ardent user of Facebook, Instagram or Twitter, then you may have noticed a new trending movement.

Known as the #10yearchallenge, users are posting pictures from 2009 and 2019 to draw a comparison of how their appearance has changed.

While many picked up on the trend, an author, Kate O'Neil suggested that the trend breaks down information on how age progression and recognition works for digital companies.

Me 10 years ago: probably would have played along with the profile picture aging meme going around on Facebook and Instagram
Me now: ponders how all this data could be mined to train facial recognition algorithms on age progression and age recognition

— Kate O'Neill (@kateo) January 12, 2019

Global tech show to celebrate innovation amid mounting concerns

The argument she puts up shows that users are providing the exact number of years between the two pictures making the information easier to process for facial recognition software companies. This definitely raises a privacy alarm.

Usually, the EXIF metadata on the photo uploaded on Facebook would not show the exact date of when it was taken but would come up with an estimated age. At times, social media platforms completely get rid themselves of the EXIF metadata to keep privacy intact.

Another thought given to this also shows that not everyone uploads pictures in chronological order or on the same data as taken, nor do people sometimes even upload pictures of themselves but rather of food, their pets or something else that is close to their heart. The movement literally spells out how a person has aged over a set period of time.

Artificial Intelligence takes hacking to another level

The way facial recognition works is not always harmful. Last year, for example, in India around 3000 missing children were tracked with the help of the new technology. It worked only because they were missing for four days as the structure of their face would have changed had they been missing for longer, making it difficult for the technology to identify them.

At the 2019 Consumer Electronics Show in Las Vegas, exhibitors pointed out how facial recognition may be used to "personalise" experiences and enhance personal security. Although facial recognition has been on smartphones for some time, some newer uses include entry systems for homes and offices, along with retail applications.

Many users replied to agree with Kate O'Neil and her theory of how this could worsen privacy.

Yeah, that was also my thought.

On the other hand, good luck to the algorithms making sense of the two I chose! pic.twitter.com/T8ZdKU272B

— Doctor Logic (@SaraLUckelman) January 13, 2019
I thought this way as well. Also I dont wanna share the last 10 yrs I aged the most. Downward slide from here! Lol.

— Anita Singha (@AneeterTweets) January 13, 2019
I never take those challenges...just not my thing. But I never thought about the data mining that goes behind it. So many people on my timeline do them.

— BeSureOfYourAnswerSir (@mbeahall) January 14, 2019
I was playing this game with my spouse on FB where we answer questions about each other's preferences and such. Then I thought a little harder and decided not to give them our personal information.

— Chris (@xrismichael) January 14, 2019
pic.twitter.com/5dYt7C4NCn

— John Redmond (@sc23cc) January 14, 2019
pic.twitter.com/Uk8Z9ukMlx

— Julia Davis (@JuliaDavisNews) January 14, 2019
pic.twitter.com/M40dHmlQQ9

— Ross Griffith (@Rossgriffith2) January 14, 2019
My thoughts exactly.

— Tony Sharkdoo doo doo doo (@AllieKeeley1) January 13, 2019
Let's ask the Chinese as they are the world Leaders in facial recognition for monitoring large populations.

— GarrettTaylor (@GarrettTaylor) January 13, 2019
This feels like Cambridge Analytica and it's fun personality quizzes all over again, frankly.

— Aimée Morrison (@digiwonk) January 13, 2019
Agreed. Anyone can download your photos and who knows where you or your kids will be exploited. I know it sounds paranoid but it's better to be paranoid & keep your kids safe than to be careless and risk danger.

— (@raindropRPH) January 15, 2019
The story originally appeared on The Wired.
COMMENTS
Comments are moderated and generally will be posted if they are on-topic and not abusive.
For more information, please see our Comments FAQ