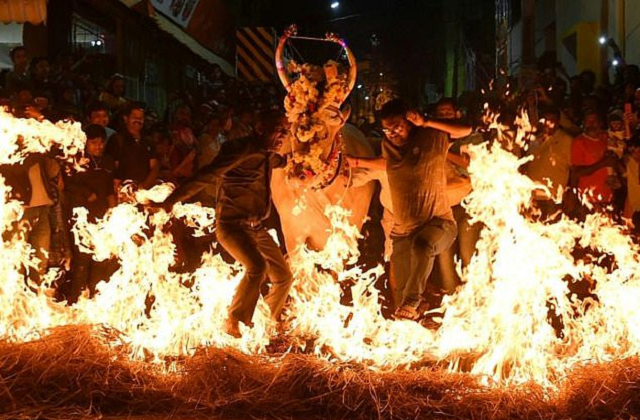 ---
BANGALORE, INDIA: Indian devotees led decked-up cows over burning hay to celebrate the Hindu harvest festival in a ritual seeking good fortune and protection from harm.

The Makar Sankaranti festival marks the advent of spring and is celebrated by kite-flying and other regional festivities in the month of January.

In the southern city of Bangalore famous as the tech-hub of India, men decorated the cows with garlands and bells and walked them over hay set ablaze.

The age-old ritual is believed to bring good fortune and keep cows, which are sacred to Hindus, and other livestock and crops from harm's way.
COMMENTS
Comments are moderated and generally will be posted if they are on-topic and not abusive.
For more information, please see our Comments FAQ