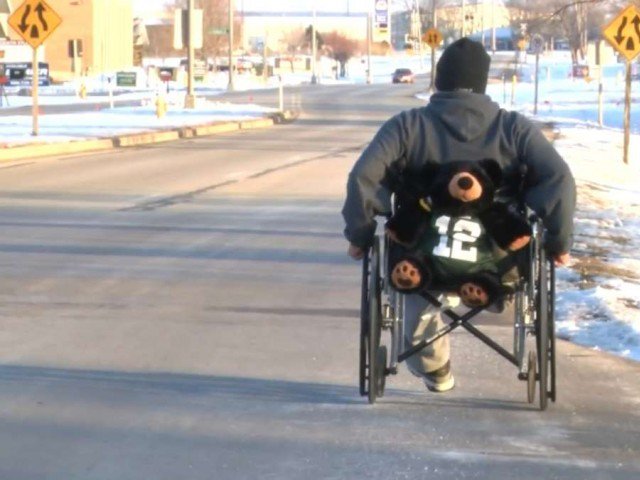 ---
ISLAMABAD: In view of the orders of Supreme Court of Pakistan, the federal government on Tuesday approved the headcount of persons with disabilities for the next round of Pakistan Social and Living Standards Measurement survey.

The decision was taken during the quarterly meeting of Governing Council of Pakistan Bureau of Statistics with Planning and Statistics Division Minister Khurso Bakhtyar in chair.

The meeting decided to include disability category in Pakistan Social and Living Standards Measurement (PSLM) questionnaire for district level survey, which would start from July this year.

In March 2017, Supreme Court had ordered the registration of differently-abled persons separately under the 'male', 'female' and 'transgender' categories in the sixth population census. However, by that time, the largest ever headcount exercise had begun but the Pakistan Bureau of Statistics (PBS) had separately listed the differently-abled and transgender.

The differently-abled persons had not been fully counted during the census exercise because of delay. The total population of Pakistan was counted at 207.774 million which excluded Azad Jammu and Kashmir and Gilgit-Baltistan with differently-abled persons constituting 0.48 per cent of the country's total population.

These disability figures had been declared unrealistic by the then PBS chief statistician. In 1998 census, the percentage of differently-abled persons was 2.38 when the country conducted its last headcount.

Planning and Statistics Division Minister Makhdoom Khusro Bakhtiar called for including 'differently-abled' column in Pakistan Social and Living Standards Measurement questionnaire to develop disability estimates at the district level to help government devise policy for betterment of handicapped persons.

The minister underlined the need for devising a strategy for automation of data collection in order to have authentic economic statistics for better policy making.

The Minister emphasised that PBS should devise a mechanism to deliver reliable figures relating to economy, population, agriculture, trade and other areas.

Noting that the meeting of the Governing Council was held in April last year, the minister directed to convene the session monthly and later quarterly to clear the backlog and ensure smooth and efficient functioning of the system.

The Minister also urged to expedite the process of appointing chief statistician and fill three vacant posts of PBS. He stressed that hiring for the remaining posts should be done in line with the requirement of the bureau.

Currently, almost all the top positions at PBS are vacant, which has adversely affected its workflow and management.

Bakhtiar said that pending decisions on rebasing national accounts and price statistics should be brought separately for approval.
COMMENTS (1)
Comments are moderated and generally will be posted if they are on-topic and not abusive.
For more information, please see our Comments FAQ