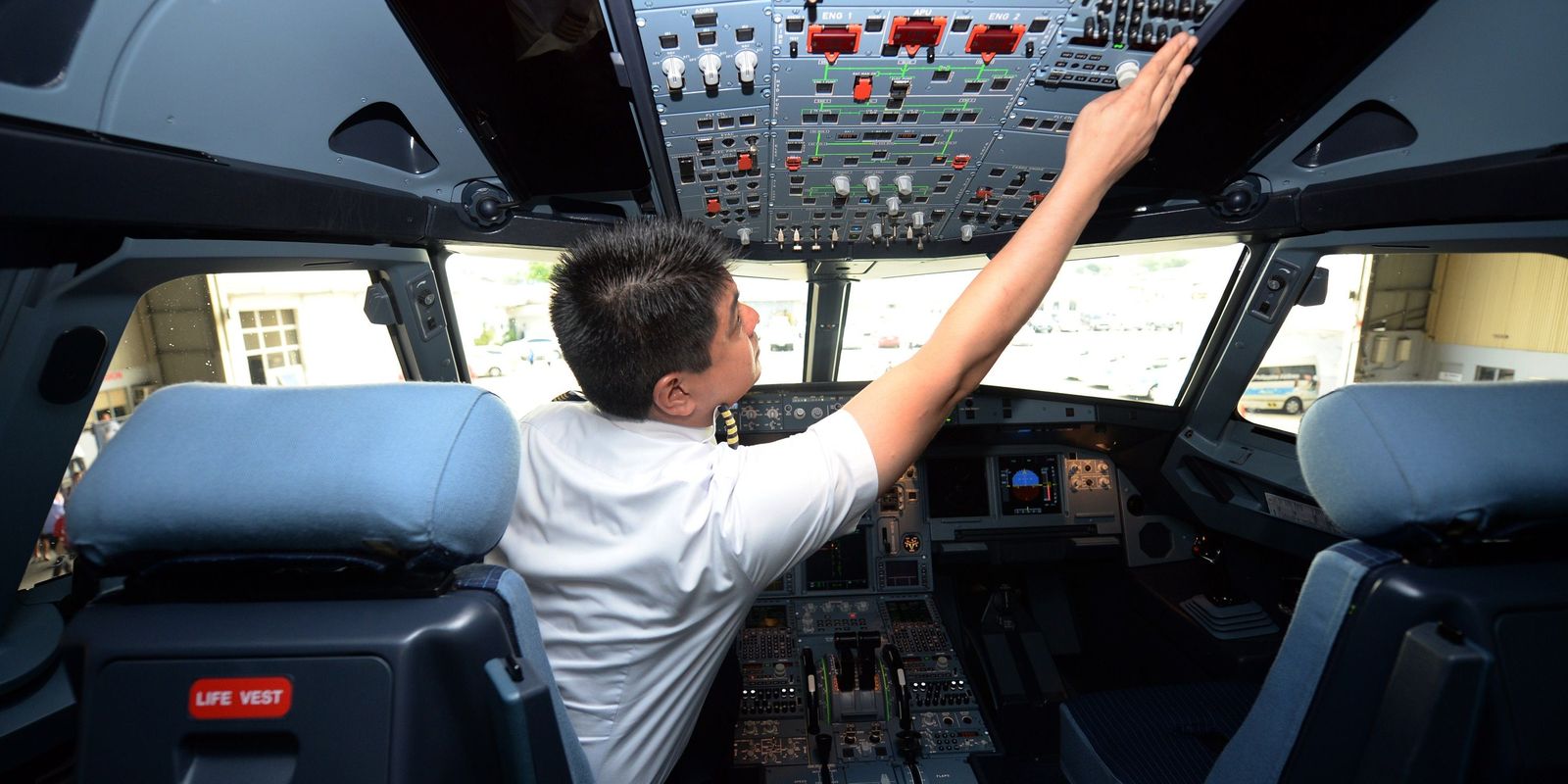 ---
KARACHI: Commercial pilots holding green passports are heading towards a serious crisis due to a low number of airlines in Pakistan.

The aviation policy introduced by the former government was plagued with unnecessary legal complexities like tough licencing procedures for new airlines, extraordinary taxes and difficult process for obtaining permits, which blocked the way for new airlines in Pakistan.

The gap between demand and supply for aircraft is also reflecting as a burden on consumer expenditures. The total number of aircraft, including charter planes and the ones held by PIA and the private sector companies, is only 70. People associated with the aviation industry are seeing dark clouds and are worried about their employment. Where would Pakistan find its place in this fast-paced aviation industry of the world?

PIA fires 200 ghost employees

According to aviation experts, the number of aircraft by the public and private sector, including charter planes, can be counted on fingers as against the fleet of planes held by India.

If comparative analysis includes other countries, we find the situation is better in Iran and Bangladesh. In addition to state-run airlines, these countries have an immense number of privately managed airliners but the situation in Pakistan is a dismal one as it has not been able to grow for years now. According to experts, Pakistan does not have a friendly aviation policy. During the tenure of the previous government, the country saw a new policy named Aviation Policy 20016 but it contained so many complexities that those striving to launch their operations in Pakistan shied away.

According to sources, it takes about three to four years to get a licence for a new airline from the aviation division. During this time, the airline applicant also faces great problems in terms of legal requirements comprising of a long list of things.

Three pilots among 50 PIA staffers sacked over fake degrees

Furthermore, a hefty fee is demanded to allow permit for a new airline due to which many applicants turn down proposals.

According to the sources, many regional players, including Dubai, Iran and even countries from Europe, want to enter the Pakistan's aviation industry but cannot do due to impeding difficulties and bottlenecks.

According to experts, a high number of airlines in any country gives way to a healthy competition and reflects in reduced tariff for the passengers. At present, passengers in Pakistan do not even have a lot of options for even travelling from one city to another.

With more airlines, more people will be employed in the aviation industry. Due to restricted number of aircraft, intercity air travel in Pakistan is not an easy deal for the passengers.

On the other side, the airports regulator chief the Civil Aviation Authority has proved to be a silent spectator and remains unmoved in controlling unscrupulous flight fares. Airline operators, including PIA and others determine, their fares based on an automated system that ascertains prices based on demand and supply of the flights.

Over 20 PIA air hostesses, stewards hold fake matriculation certificates

As per the flawed policy, price for a ticket booked for Rs12,000 a week ago reaches to a whopping Rs36,000 just a day or two before the day of the flight. The whole responsibility for this lies on the CAA as it is responsible to ensure that the airfares are reasonable and balanced.

In recent days, the second biggest airline of the country Shaheen Air had its operation suspended, taking away a fleet of 18 airplanes in a blink of an eye. According to sources, the closure has brought unemployment to around 180 captains and 900 cabin crew members, including air hostesses. Counting in other departments of the airline, about 3,200 people in all have become jobless. After Shaheen Air was shut down, the air traffic was shifted to PIA and other two private airlines of the country. Consequently, the airlines have not been able to provide enough space for even domestic flights.

According to experts, a mega airport at a project cost in excess of Rs100 billion is being constructed in the federal capital. The new airport is being built with the vision to host air travel needs for the next 50 years and is laced with all modern facilities, including gigantic airplanes such as Airbus 380.
COMMENTS (3)
Comments are moderated and generally will be posted if they are on-topic and not abusive.
For more information, please see our Comments FAQ