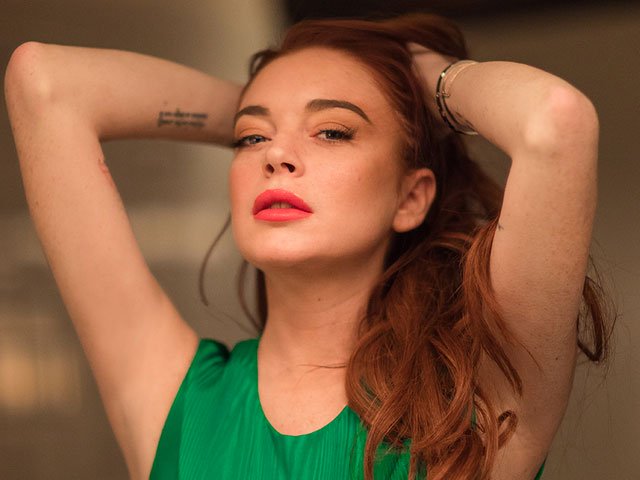 ---
Lindsay Lohan would've been thrilled when she saw herself in a trashy magazine or so her younger self would have been.

"The first time I was in a tabloid, I was like, 'Oh, my God, I feel like Britney Spears'!" she told Variety magazine in a recent interview.

But the Parent Trap starlet soon realised she was getting publicity for all the wrong reasons. And that she had to get away from Hollywood if she were to survive. Now, over 10 years later, former Hollywood child star has turned over a new leaf and wants people to forget her past of excessive partying, multiple DUIs and a cocaine addiction.




"It was different then. There was less protection. So maybe that was the struggle. People know you so young and people are chasing you, and then instead of going to college, you have a month or two months off and you want to go to a club and that's bad," Lohan said.

"But that was 10 years ago!" she continued. "It's in the past. I always say to people, "You do realise that was over 10 years ago?" I've been through the ringer. It was horrible. But from those things, I became a lot stronger."

Lohan, 32, has now decamped the United States for Dubai, where she lives full-time. She's entered the hospitality business and is running three clubs in Greece and also designing an island called Lindsay Land.




And what's more, she's taking on another surprise job: MTV reality star. The actor is the center of the channel's upcoming series Lindsay Lohan's Beach Club, which premiered on January 8 and chronicles Lohan's life in Mykonos, Greece, as she runs her business there.

"We were all very clear that the show wasn't going to be a Lindsay Lohan follow-her-every-second kind," she said of her reality series. "It is going to be me running a business. It's different because I'm writing the script, in a sense. I have nothing to hide. What's left in saying that I've gone to a club? Now I own them."

Have something to add to the story? Share it in the comments below.