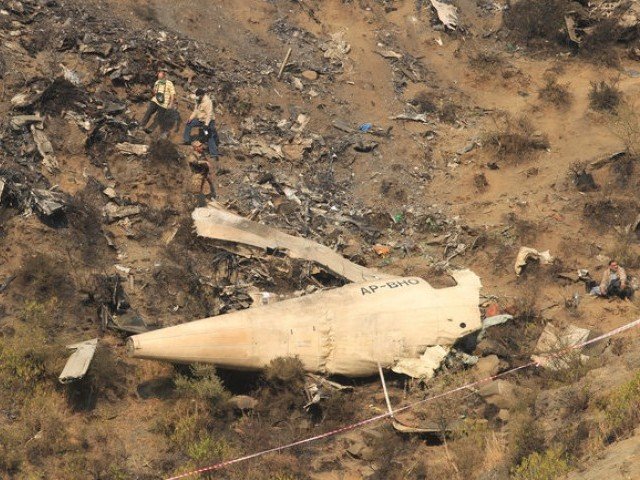 ---
ISLAMABAD: The Safety Investigation Board (SIB) report blames the maintenance department of Pakistan International Airlines (PIA) for the crash of PK-661 near Havelian in 2016, which killed famous singer-turned-preacher Junaid Jamshed and 47 other passengers.

The preliminary report cites lapse in maintenance by the Civil Aviation Authority (CAA) as the possible cause of the incident, which was triggered by safety check failure and engine defect.

The report, titled Immediate Safety Recommendations, states that the investigation into the crash is heading towards a concluding stage, however, some important findings of technical nature require immediate attention of the authorities concerned.

It says that the sequence of events that led to the fatal crash was initiated with the dislodging of a turbine blade that resulted in in-flight engine shut down.

C-130 aircraft crash lands at Nur Khan airbase in Rawalpindi

According to requirements, the report states, the turbines blades were due for a change, having already completed the 10,0000 hours after which they need to be replaced. However, the CAA failed to make the necessary changes at the next maintenance check. The report continues that the aircraft flew approximately 93 hours after the above-mentioned maintenance activity before it crashed on Dec 7.

"Missing out of such activity highlights a lapse on the part of PIAC (Maintenance and Quality Assurance) as well as a possible in-adequacy/lack of oversight by PCAA [Pakistan Civil Aviation Authority]," said the report.

The board recommended the national flag carrier to ensure all maintenance requirements are followed in letter and spirit on the entire fleet of ATR aircraft.