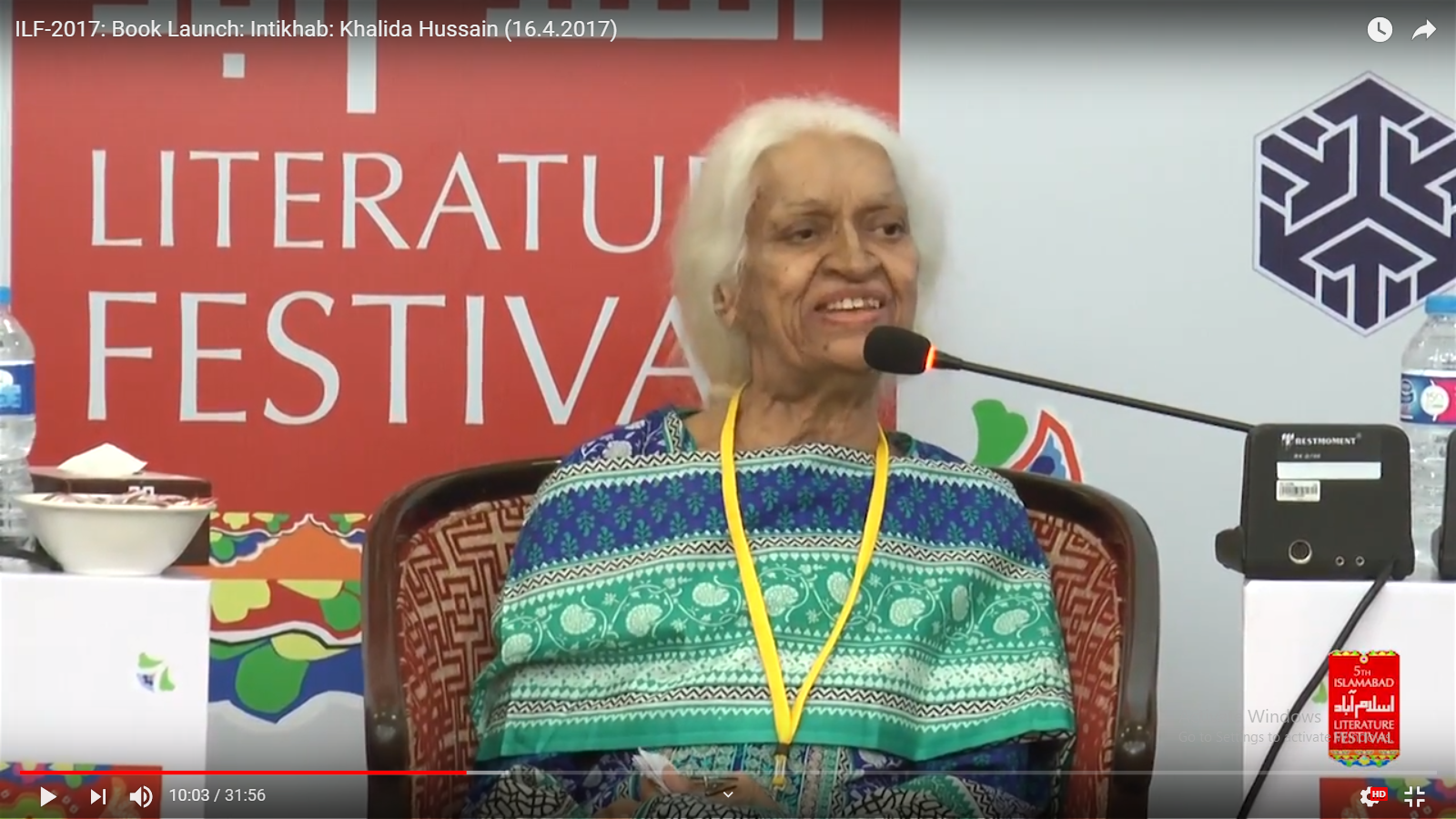 ---
LAHORE: Renowned Pakistani fiction and short story writer Khalida Hussain passed away early Friday morning, due to complications resulting from a long illness. Her funeral was expected to be held during Zuhr prayers the same day. She was based in Islamabad at the time of her passing.

Other prominent personalities of Pakistani have been paying tribute to the late author, commending her contributions to the field of literature. "Khalida Hussain's death is a great loss to Pakistan's literary community," activist and academic Saleema Hashmi told The Express Tribune. "I used to read her short stories and have always been very impressed by her writing. In fact, her work could span generations," she added.

"Khalid Hussain was amongst was amongst the pioneers of Pakistani fiction. She was one of the first authors here to write in a Western style and it was fantastic! After Manto, it was Khalida who took that style of writing forward," said poet Amjad Islam Amjad. "Dr Anwer Sajjad and Manshad Yaad were amongst her contemporaries. They all did their best work during the 70s. Khalid was a lady who focused on the quality of her work instead of gaining popularity. She was a true ustad in her field."

Quaid: the charismatic leader

Drama writer Asghar Nadeem Sayed added, "Khalid had done her masters in Urdu Literature from the Oriental College, Punjab University but judging from her work, she was very influenced by Western literature. She began writing by the name of Khalida Asghar but later shifted to Islamabad and began writing by the name of Khalida Hussain."

He continued, "Her work shows the changes she experienced through her life and also highlighted the many issues faced by women in our society."

Have something to add to the story? Share it in the comments below. 
COMMENTS
Comments are moderated and generally will be posted if they are on-topic and not abusive.
For more information, please see our Comments FAQ