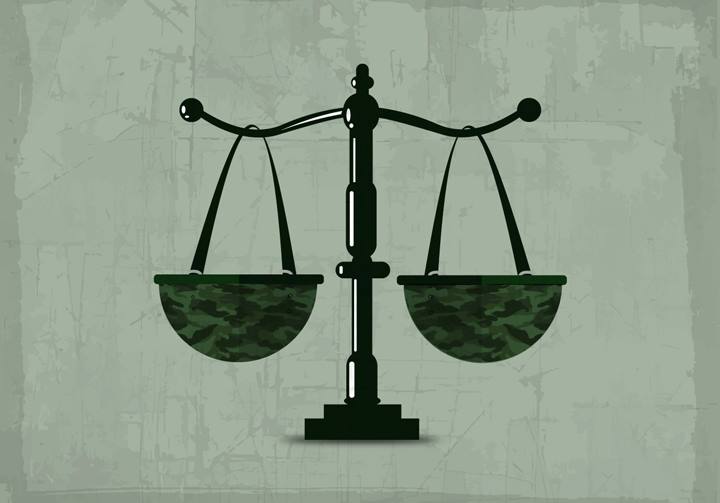 ---
ISLAMABAD: The federal government has decided to extend term of the military courts for another two years and a draft bill in this regard has already been prepared. The ministries of interior and law have prepared the draft bill which will be presented for discussion at a cabinet meeting today (Thursday).

The government has decided to take the opposition parties on board regarding the extension in tenure of the court formed after the 2014 massacre of schoolchildren in Peshawar.

The opposition parties have been opposing the move arguing that the law and order situation in the country is satisfactory and there is no need to further extend the courts.

The government will soon make contacts with the opposition parties to discuss the matter as it wants to build a national consensus on the matter, sources said.

By the end of 2017, army chief Qamar Javed Bajwa had written a letter to then prime minister Shahid Khaqan Abbasi complaining that the government had not sent any case to the special court throughout the year. Now the opposition has been expressing concerns over extension of the court.

Govt to table bill for extension in tenure of military courts

Sources say Prime Minister Imran Khan will preside over at the PM Office the cabinet meeting in which a 26-point agenda will be taken up. In the second phase of the session, the cabinet will review recommendations for removal of names from the Exit Control List (ECL).

The cabinet will give final approval for removing of the Pakistan Peoples Party (PPP) chief Bilawal Bhutto Zardari and Sindh Chief Minister Murad Ali Shah from the list of 172 people, whose names were put on the ECL after submission of damning report by a joint investigation team.

The cabinet's agenda also includes nomination of board members for the Pakistan International Airlines (PIA). Approval for appointment of heads of various institutions and their secretaries will also be given.