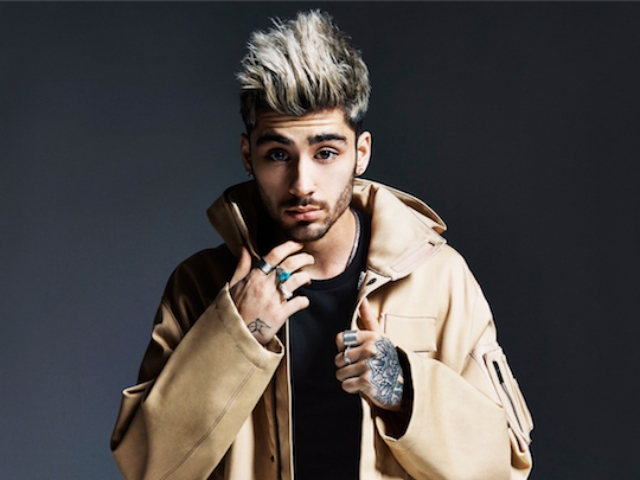 ---
Zayn Malik fans were very disappointed when the singer announced that he would no longer do concerts due to his anxiety issues. However, it seems like that's about to change as recently, the Pillowtalk crooner shared he will be returning to the stage, reported Pinkvilla.

After releasing his second solo album Icarus Falls last month, Zayn is all set to return to stage and perform in front of roaring crowds again. His fans may finally get their chance to see the Still Got Time hit maker live as he tours for Icarus Falls.




Sharing the news on Twitter, he wrote, I cannot wait to get on stage! Mans got tunes that bang for days! Haha, feeling ready."

Many people shared their excitement online. "I am so proud of you! We got you, Zayn. We can't wait for you to put the stage on fire with those vocals!" wrote one user while another stated, "Oh my God, I'm so excited for you! This year will truly be yours, Z. Can wait for this."

Zayn's rendition of 'Allah Duhai Hai' breaks the internet




I am so proud of you, we got you Zayn we can't fucking wait for you to put the stage on fire with those vocals!

— hz⁷ (@eternalzts) January 6, 2019
So happy Z and hopefully India is in your list .. plz come to India ..

— Sana (@MamagiSana) January 6, 2019


https://twitter.com/ZaynJMRadio/status/1081870044076879872


My only wish is that I meet you.. I love you since I was 8 years old and now I'm 16... Please meet me Zayn I'm literally dying to see you.. Love India.

— afnan sabha (@officialafnanS) January 6, 2019


https://twitter.com/HibaKhan_/status/1081974564463300608

In other news, there has been a lot of speculation regarding Zayn's personal life regarding his relationship with supermodel Gigi Hadid. Rumour has it that the two have parted way, yet again. But neither of them have confirmed the break up just yet so needless to say, we're hoping it's not true.

Have something to add to the story? Share it in the comments below.