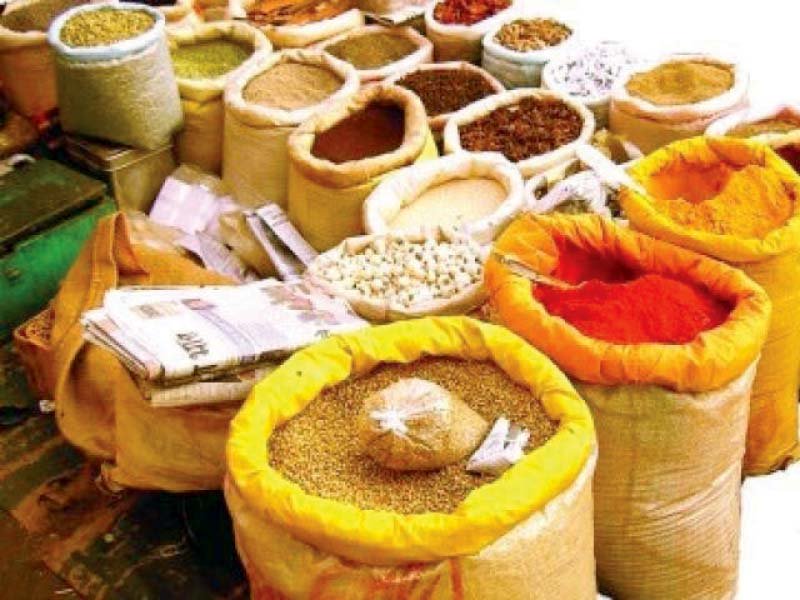 ---
LAHORE: The Punjab Food Authority (PFA) continued its operation against unpacked spices and highly caffeinated energy drinks in the provincial metropolis.

The authority seized nearly half a million beverage cans and tens of thousands of kilogrammes of unpacked spices being sold in different areas of the city. PFA officials raided over 2,000 locations to check the sale of unpacked spices and caffeinated drinks. During raids, the PFA teams seized around 165,000 kilogrammes of spices and 535,000 units of caffeinated drinks from different areas of the city. PFA officials also sealed over 400 spice process units over violation of new packaging laws.

According to the PFA spokesperson, the authority witnessed the sale of unpacked spices in 405 locations of the city. At the end of the time allotted for business adjustment on December 31, 2018, the provincial food watchdog launched a crackdown on the sale of unpacked spices and caffeinated drinks across the province. The authority initially decided to impose a ban on the sale of unpacked spices in June 2017. It provided a business adjustment time of one-and-a-half years to traders and the manufacturers to upgrade their business practices.

The authority also organised training sessions for spice processors. Under the new law, traders and manufacturers were bound to print the name and address of the manufacturer or supplier. They also had to specify ingredients, weight and manufacturing and expiry dates on the product packaging.

The authority highlighted that occurrence of adulteration was very high in unpacked spices and it was causing various diseases among consumers. To curb the menace, it initiated a crackdown on the sale of unpacked spices. It directed all its field teams to ensure effective enforcement of the new law and take strict action against violators.

Similarly, the authority also launched a crackdown on caffeinated drinks as business adjustment time for these harmful beverages had also matured. Food safety teams had been visiting general stores, supermarkets, pan shops, cafes, restaurants, and food points in open markets across the province to check the availability of highly caffeinated drinks being sold under various brand names.

PFA Director General Captain (Retd) Muhammad Usman said the authority had barred the use of the word "energy" for highly caffeinated drinks that were usually manufactured with the help of pharmaceutical ingredients, but sold in the market as energy drinks.

He said the authority advised the industry, in April 2018, that they should change their packaging and print "highly caffeinated drink" on their products. It also compelled them to write warning labels in Urdu and English languages along with suggestions to ensure caffeine consumption of less than 200ppm.

According to PFA, the excessive quantity of caffeine in drinks increases blood pressure, causes insomnia, cardiac problems, obesity, hypertension and other ailments. Therefore, the authority is discarding all those local and imported beverages that are being sold illegally in the province.

Published in The Express Tribune, January 6th, 2019.