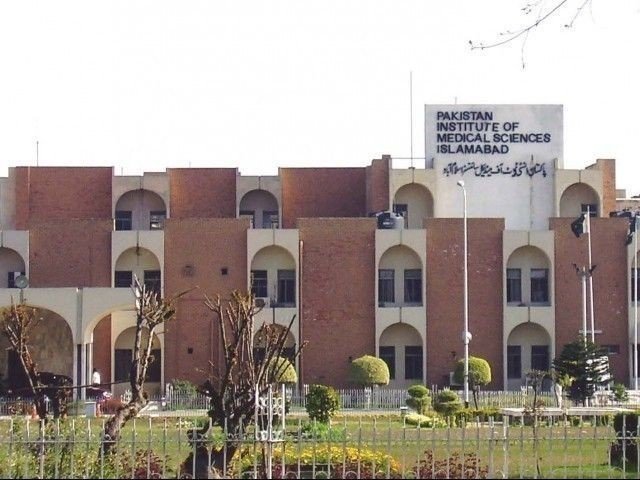 ---
ISLAMABAD: For the first time in its history, the administration of the largest tertiary care hospital in the federal capital has decided to set up an inquiry board and to conduct a clinical audit for the patients who died at the facility while receiving treatment.

Officials at the Pakistan Institute of Medical Sciences (Pims) with knowledge of the matter said that the inquiry board will be formed soon and will comprise senior doctors of the hospital.

The measure, sources said, has been taken by the medical superintendent (MS) at the hospital to ascertain the cause of deaths taking place at the health facility. Apart from supervision from the inquiry board, the hospital will also conduct a clinical audit of all patient deaths which take place in the hospital during medical treatment.

The board will comprise senior doctors of the hospital, including the heads of various faculties, sources said, adding that the board will hold weekly meetings to monitor the cause of deaths taking place in the hospital. During these weekly sessions, the board will also determine whether any death took place due to alleged negligence on part of the hospital's doctors or staff. If it is proved that any staffer or doctor was criminally negligent in their duties contributing to the death of a patient, the board will then take strict action against such employees.

Last year, of the 2.04 million patients brought to the hospital for treatment, around 9,000 died, or around 25 every day. Around 78,657 patients were admitted into the hospital, while 28,670 operations were performed.

The pathology department conducted some 3.34 million blood tests were done while around 380,602 radiology tests were conducted.

The outpatient department (OPD) of the hospital treated some 1.39 million patients from January 1, 2018, until December 31, 2018. This works out to around 0.12 million patients a month and some 4,636 patients every day.

This was more than the 1.27 million patients the department treated last year.

Similarly, the emergency department handled 1,769 patients every day, or more than 53,000 patients every month and 646,406 patients in the year. For 2017, this figure was 1,700 per day, 48,900 per month and 587,000 for the year.

Published in The Express Tribune, January 2nd, 2019.
COMMENTS
Comments are moderated and generally will be posted if they are on-topic and not abusive.
For more information, please see our Comments FAQ