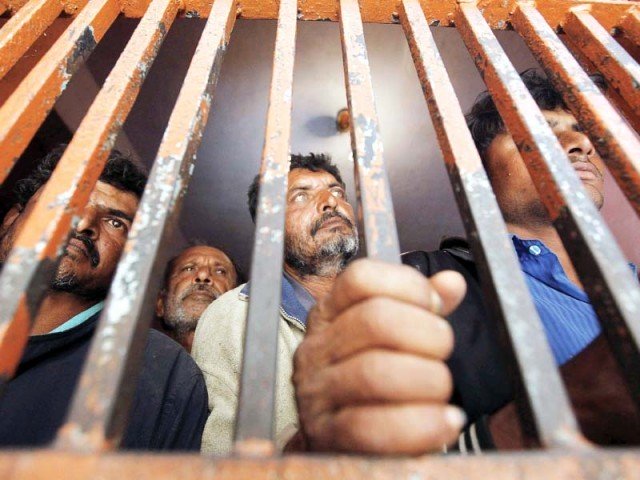 ---
Pakistan on Tuesday handed over a list of the 537 Indians imprisoned in Pakistan to the High Commission of India in Islamabad, said a statement from the Foreign Office (FO).

The list includes 54 civilians and 483 fishermen.

Indian authorities hand over two Pakistani prisoners at Wagah border

The biannual exchange is stipulated by the Consular Access Agreement signed by Pakistan and India in May 2008. The Indian government will also share their list of Pakistani prisoners with the Pakistan High Commission in New Delhi.

The exchange occurs on Jan and July 1 annually.

Indian authorities released Abdullah Shah and Imran Warsi, two Pakistani nationals, through the Wagah Border on December 26.

Abdullah, who hails from Mingora, was detained by Indian authorities from Attari in 2017.

Warsi, who is from Karachi, spent 10 years in Bhopal jail on charges of "forgery and spying" following his visit to India in 2004. He had gone to India to meet his relatives in Kolkata where he was arrested.

Pakistan released prisoners fivefold more than India

The 36-year-old Pakistani was not released despite completing his jail term on January, 19 this year. On March 14, Warsi was sent to a guardian centre in Bhopal after it was discovered that he had become mentally unstable.

Earlier on December 15, Pakistani authorities released Indian citizen Hamid Nehal Ansari.

Ansari was detained and jailed in Pakistan on the charges of border crossing into Pakistan from Afghanistan in 2012, and was convicted of spying and forging documents.