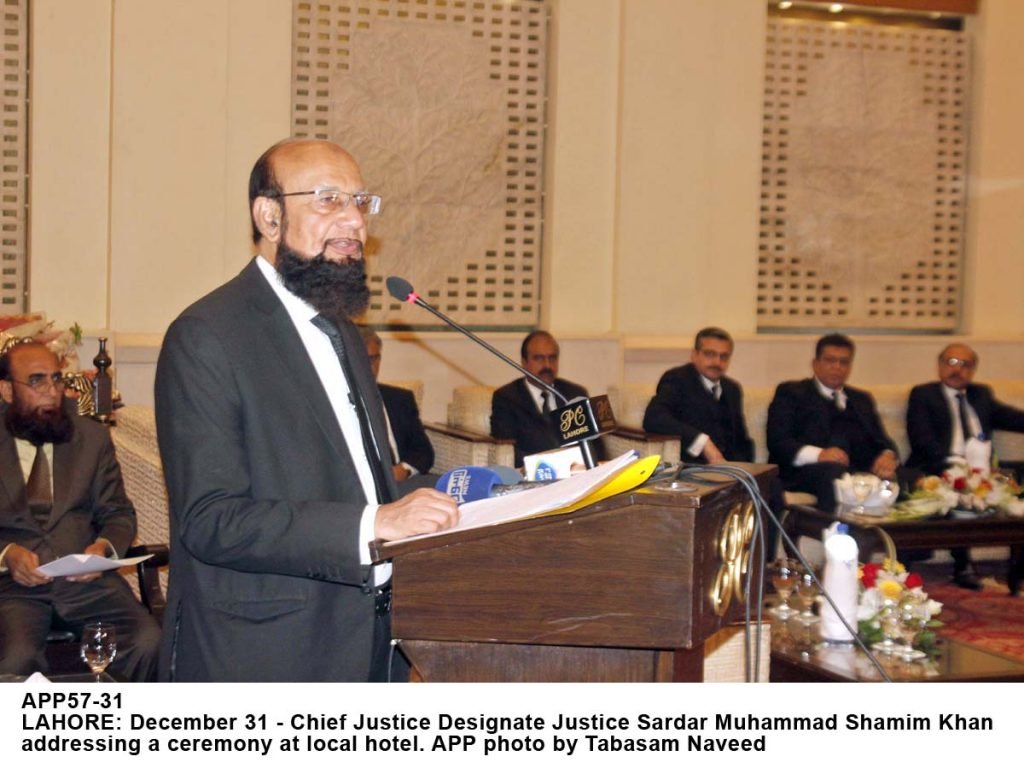 ---
LAHORE: The Lahore High Court (LHC) Chief Justice Muhammad Anwarul Haq on Monday reached his superannuation after serving the high court for eight years. Justice Sardar Muhammad Shamim will take oath as the new LHC chief justice at Punjab Governor House on Tuesday (today).

Justice Haq was elevated to the LHC in March 2010 and took oath as the LHC's 47th chief justice on Oct 23, 2018. According to the tradition, a full court reference was held on Monday to pay homage to the outgoing chief justice.

Chief justice-designate Sardar Muhammad Shamim as well as other LHC judges, law officers, senior lawyers attended the reference. Addressing the participants, Justice Haq said he could pass his nine-month tenure in a mood of rest but he did whatever he could for providing justice to the poor.

"It will be an injustice if the bar's cooperation with the bench is forgotten at this juncture. The bar has also played its vital role in providing maximum facilities to the litigants," he said.

Shedding light on his achievements, the former CJ said he laid the foundation of a ten-story admin block. He said letters were written to authorities for construction of the new block for at least 40 more courts.

Elevation: New LHC CJ to take oath today  

The judge said judicial work in every district had been divided into three – civil, criminal and family – categories. Evening courts had been set up to protect children from the traditional atmosphere of the courts; and orders had been passed to entertain matters of special persons on priority bases.

"Decisions of cases had been put online. We have made a draft of service rules of Punjab Judicial Academy and sent it to the government. Discretionary powers of the CJ have been shifted to the Board of Management of the Punjab Judicial Academy," he said.

He hoped that the coming chief justice will continue the measures he had taken for providing maximum facilities to the litigants. The CJ designate Justice Shamim also appraised Justice Haq's 'remarkable achievements'.