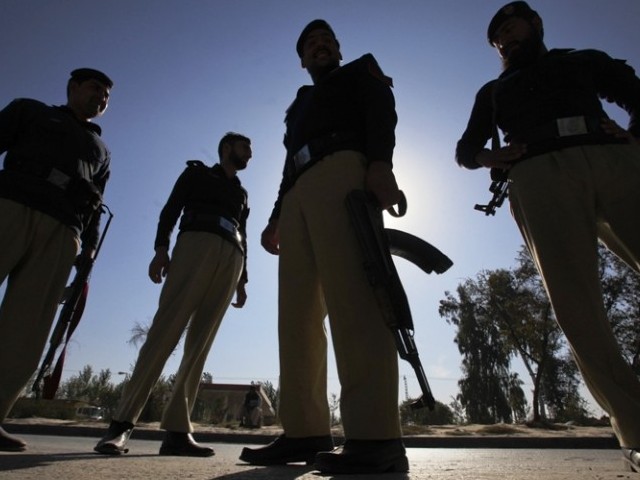 ---
HYDERABAD: The Raid Commissioner appointed by the District and Sessions Court Hyderabad recovered two people kept in illegal detention at a private residence of a policeman on Saturday.

According to the police, the Raid Commissioner, Raees Ahmed Shaikh raided residence of SHO B-Section police station Nisar Shah in Fateh Colony area in the limits of the SITE police station.

In a report submitted before the additional district and sessions judge, the commissioner stated that he had found two detainees -- Bilal Khan (son of Noroz Khan) and Jameel Ahmed (son of Faiz Ahmed) -- handcuffed and blindfolded from the spot.

WATCH: Woman 'abusing, threatening' Islamabad cops arrested

According to the report, the two detainees had no entry mentioned in record books of B-Section police station and that they were kept in illegal detention at the SHO's private place.

The commissioner inquired from the SHO and Sub Inspector Mujahid Mangi of PS B-Section on what evidence did they have against the two but they could not produce anything. After releasing detainees, the commissioner asked the policeman to appear before the court.
COMMENTS
Comments are moderated and generally will be posted if they are on-topic and not abusive.
For more information, please see our Comments FAQ