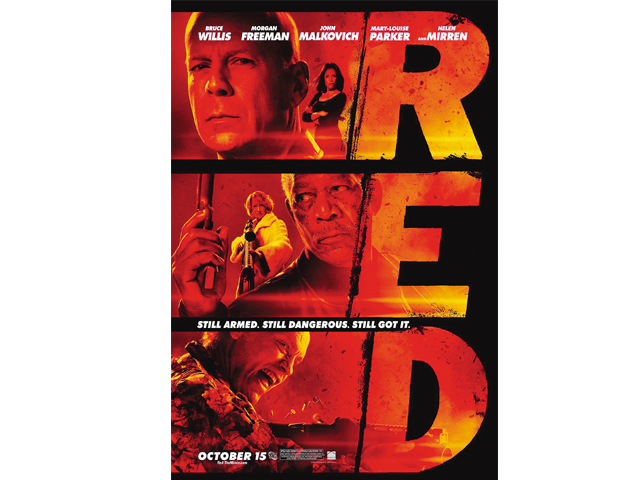 ---
There are two current trends in the global media that are getting a bit tiresome.

1) Overly pedantic, pompous reviews of entertainment that is not in any way, shape or form claiming to be "high" art.

2) The whole Muslims vs. Western Aliens or West vs. Muslim Aliens thing.

I would like to turn on the television, browse the net, or go to the cinema and see just one show, news item or film that doesn't suddenly force my mind to work overtime considering overtones, undertones and my stance on the matter.

With Sex & The City 2 I feel like if I could be offending people if I say I thoroughly enjoyed it. That in itself offends me and makes me want to say I thoroughly enjoyed it. I have read most of the reviews out there and they annoy me for the reason mentioned above. Why are pompous farts watching SATC 2 anyway? So once again I find myself in a maelstrom of opinion, where I feel people are slating something because they are afraid to do anything else.

The truth is we are all a little tired of the gals. Even the diehards have now watched every single episode of every single season way too many times for it to be even mildly entertaining anymore. But we will without a doubt watch SATC 2, if only to relive a few of those happy times when we thought Carrie Bradshaw was the business and Samantha's shocking antics titillated us. It's a guilty pleasure, like eating a pint of Haagen Dazs all by yourself. In its time SATC has been groundbreaking in its depiction of women. It has inspired many, by illuminating what being a strong, independent woman can mean. Whereas the new film is like some bizarre Disney-For-Adults-On-Acid romp through the newer, "maturer" trials and tribulations of the gals, I would say it still is pioneering in its depiction of the female voice. There I said it. I found it hilarious that so many people (note: men) were shocked by Charlotte and Miranda's drunken confessions about the hardships of motherhood. Motherhood is no picnic and there are legions of women who would testify to that. That doesn't make them bad people. Less repression. More expression.

I found Carrie's concerns over her marriage also something that a vast number of women would relate to. Yes, I did feel quite often that the gals were behaving like a bunch of juveniles, and being rather dramatic but then I also do have girlfriends. Part of the fun was like in a Bollywood movie spotting the costume change in every scene. Watch out for Samantha's red number with rhinestoned mace (yes, the weapon) epaulettes on each shoulder complete with some vicious spikes...and Carrie's sunglass longrettes and her new "Carrie"necklace replacement. As for the whole Abu Dhabi issue; they behaved exactly as these fictional characters would have in the situation. In many ways, they seem to have taken a page from 'Absolutely Fabulous' book. I do think the timing may not be in their favour as there have just been too many cultural clashes in the media recently. On the other hand, perhaps they're right on the pulse of things. SATC 2 doesn't pull any punches, but then again I wouldn't expect any less. Get your girlfriends together, get the ice-cream out and just try to enjoy it...for old times sake.

Published in the Express Tribune, June 6th, 2010.
COMMENTS
Comments are moderated and generally will be posted if they are on-topic and not abusive.
For more information, please see our Comments FAQ