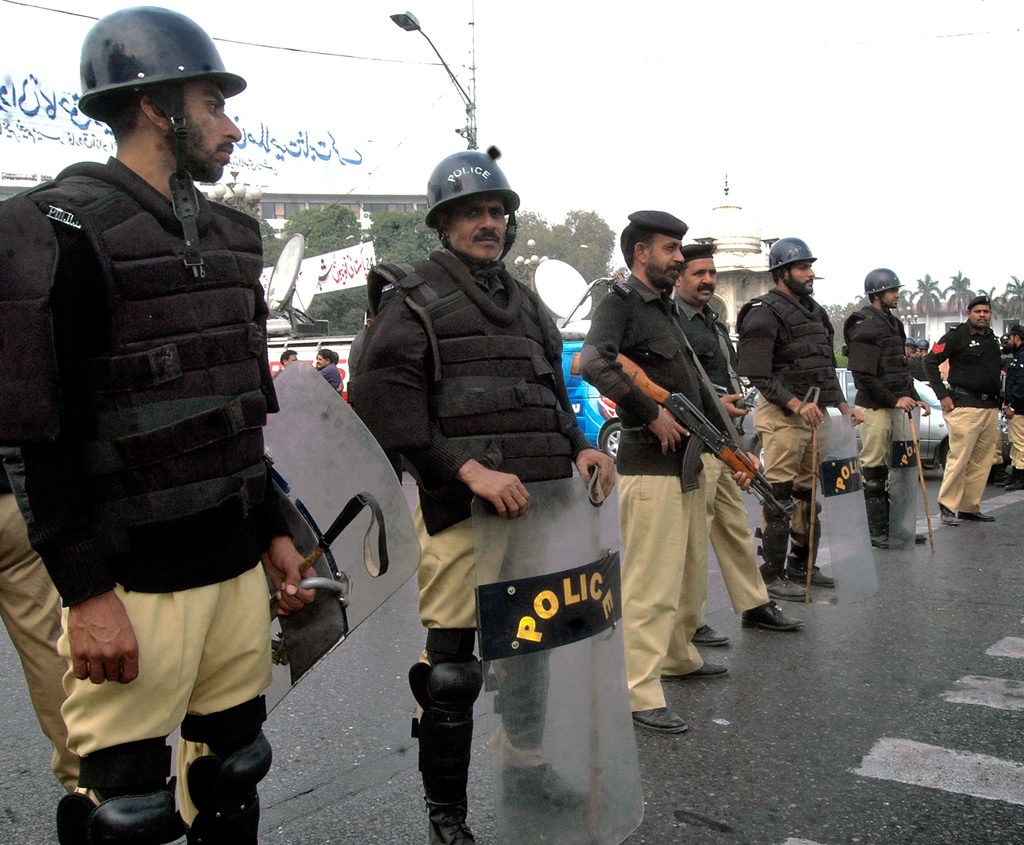 ---
LAHORE: Iqbal Town Division of the police has released its statistics of the weekly performance.

The police division carried out multiple raids upon instructions from SP Operations Lahore Captain (ret) Mustunsar Feroz. In one of the raids, 12 suspects were arrested for possessing illegal weapons including 10 pistols, one dagger and 58 bullets. The police have registered cases against the suspects. According to Iqbal Town SP Syed Ali, police also arrested 18 suspects for drug peddling and recovered 5.647 kilogrammes of meth, 110 capsules of Bhang and 100 litres of alcohol and registered cases against them.

The police division also nabbed 10 members belonging to 5 gangs and traced 24 cases while also recovered Rs345,000 in cash. According to Iqbal Town SP, during a crackdown against suspects, police arrested 20 B category suspects declared as absconders by the court. In addition, the police also arrested five other suspects, one suspect for kite-flying and one suspect for one-wheeling.

SP Iqbal Town Division Syed Ali Raza said the police also carried out extensive search operations through support from the intelligence agencies in light of terror threats. The police have also formed up teams to carry search operation in Afghan neighborhoods, suspicious tenants and category A suspects at large.
COMMENTS
Comments are moderated and generally will be posted if they are on-topic and not abusive.
For more information, please see our Comments FAQ