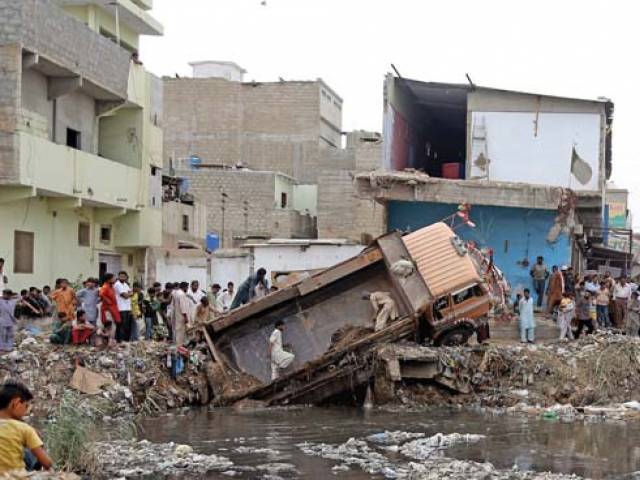 ---
ISLAMABAD: In light of the guidelines issued by the federal government to demolish encroachment built on state land, the civic agency has devised a plan to demolish all illegal structures built by employees of the Pakistan Sports Board on a site of the Pakistan Sports Complex.

The Capital Development Authority (CDA) has completed a survey on illegal buildings set up on state land in different parts of the federal capital.

According to the survey, employees of the Pakistan Sports Board (PSB) had built illegal structures on expensive land around the sports complex over the past 30 years.

After demolishing the illegal structures, a three-lane road will be built which will connect Seventh Avenue with Chand Sitara Chowk till Murree Road.

Meanwhile, a spokesperson for the PSB has stated that they are a government department and are bound to follow the directions they receive from the relevant quarters of government. However, the official told Daily Express that they have yet to receive any instructions regarding the demolition of their structures from the government thus far.

The CDA, on the other hand, has prepared a demolition plan.

PM Housing scheme houses sealed

The CDA's Building Control Directorate-II has ordered to seal houses constructed along Kurri Road under the Prime Minister Housing Scheme.

According to a notification issued by the CDA Building Control-II Deputy Director Usman Rasheed Khan, dated December 11 but which came to light on Tuesday, the notice told the CDA Enforcement Director to seal houses under category one through three of the housing scheme.

"Director Building Control-II, CDA being competent authority, in this case, has decided to seal the premises of the category I, II and III of Prime Minister's Housing Scheme at Kurri Road Zone-IV at Islamabad, on account of construction without approval of building plans from CDA," read the notice.

It further directed to deploy the relevant staff to seal the premises of PHA Scheme Zone-IV.

Published in The Express Tribune, December 26th, 2018.