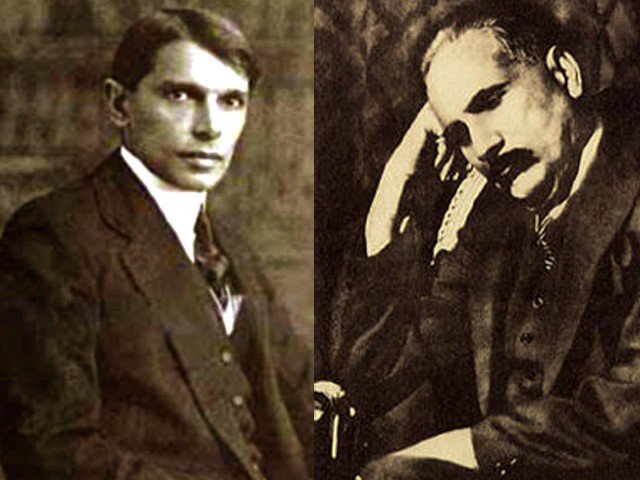 ---
ISLAMABAD: Allama Mohammad Iqbal and Quaid-i-Azam Mohammad Ali Jinnah had given a political shape to the real spirit of the state of Medina — the first Islamic state set up by Prophet Muhammad (PBUH).

However, the state of Medina cannot be established unless all of its components are fully understood by our leaders

This was stated by scholar, linguist and the former rector of the International Islamic University Islamabad (IIUI) Professor Fateh Muhammad Malik on Monday while speaking to the media about the birth anniversary of Quaid-i-Azam.

Prof Malik said that awareness among political leaders about the history and political ideologies of Jinnah and Iqbal along with due motivation for their implementation was indispensable to run the country's affairs effectively.

Poet of East : Allama Iqbal's 141st birth anniversary observed

"The current prime minister, with his true intentions, has the potential to bring progress and prosperity in the country through untiring efforts to reform every sector, according to the vision of the Jinnah and Iqbal," Professor Malik said.

A scholar on Jinnah, Prof Malik said that it was the Quaid-i-Azam who turned the Iqbal's Allahabad address of 1940 into a full-fledged movement for Pakistan.

Noting that Prophet Muhammad (PBUH) established the state of Medina as a role model, he lamented that our religious scholars could not even adopt those examples, what to talk about political leaders.

He went onto explain that despite the bombastic claims, a state of Medina cannot be established unless all its components are fully understood.

He added that Iqbal and Jinnah gave a political shape to the real spirit of the state of Medina during the All-India Muslim League meeting of 1940 after which Pakistan came into being.

He pointed out that Islam stands for equality and justice for all and was against the spirit of the feudal system.

Referring to the current economic problems faced by the country, Prof Malik said that Jinnah in his last address at State Bank of Pakistan said that the "economic system of the west is dragging humanity towards destruction and now we need to reinterpret our economic system in light of Islamic teachings and as per requirements of the modern era."

Meanwhile, the University of Punjab Arts and Humanities Faculty Dean Professor Dr Muhammad Iqbal Chawla said that by following the golden principles laid down by Jinnah and Iqbal and carrying forward their mission was the only ray of hope for the country to achieve political stability. This could ultimately lead to economic stability.

"December 25 is the day which gives us an opportunity to renew our commitments towards realising the dream of the Quaid and to make the country a welfare state following his principles of equality and justice for all," Dr Chawla said.

He added that it was Jinnah who saw a dream of an Islamic, democratic and a welfare state come to life without any provincial prejudices, religious hatred which was not relevant but also essential today.

Jinnah always raised his voice for the rights of minorities and women and his first cabinet also had representation from the Hindu community, Dr Chawla said.

He said that Jinnah was of the view that if women do not get an education and stay at home, our society would not progress.

"Today, women are contributing in diversified fields of life but still more effort is needed to ensure their representation at all levels," he added.

Quaid's vision of a welfare state was a dream where there would be no economic inequality and unjustified distribution of wealth which created a sense of deprivation in poor.

Dr Chawla stressed that the steps which can lead us to realise Quaid's dream of a welfare state were to ensure justice and equality in all spheres of life, implementation of the Constitution in letter and spirit, strong parliamentary legislation, protection of minorities and giving equal rights to women.  

Published in The Express Tribune, December 25th, 2018.