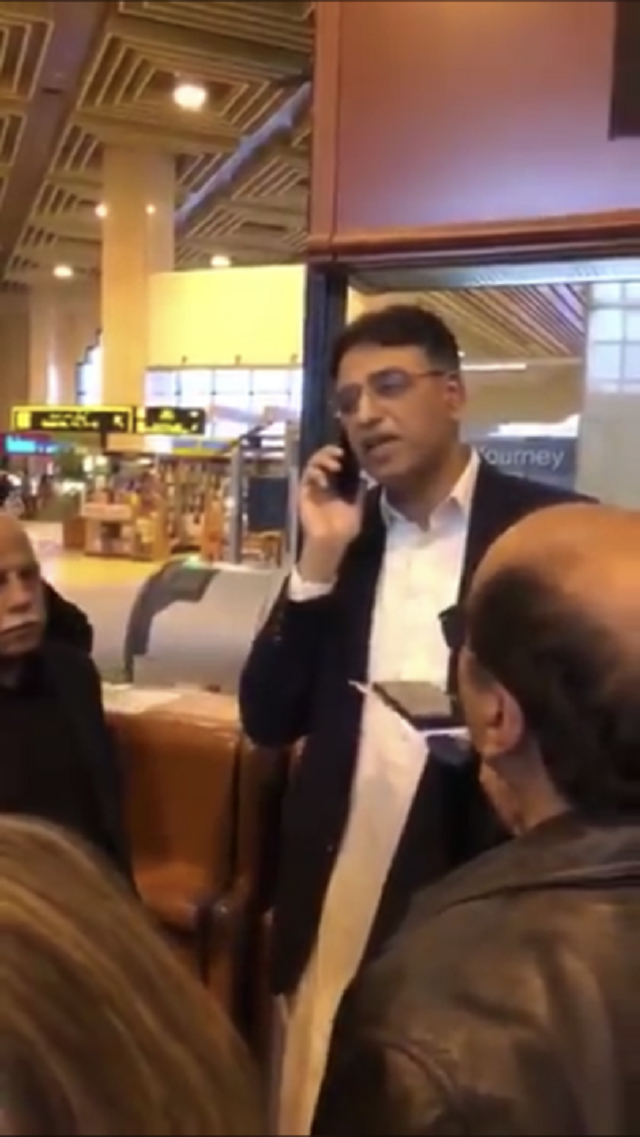 ---
Finance Minister Asad Umar was spotted at Jinnah International Airport in Karachi reportedly grilling a senior official of Pakistan International Airlines (PIA) over the phone.


At Karachi airport @Asad_Umar spotted grilling Chairman PIA after hearing public complains about #PIA flight operations.

'Just last month I have released Rs.70 Billion but it seems I'm sinking it into a black hole'#Karachi #Pakistan pic.twitter.com/4YecZhPlu3

— Malik. (@NavazMalik) December 23, 2018


Staff lacks skills, PIA admits before SC

In a video posted on Twitter, Umar appears to be speaking to a senior official in the national carrier's management after he was approached by passengers complaining of PIA flight operations.

Umar reportedly complained about staff qualifications and directed the senior PIA official to provide an official to facilitate the passengers.

"Just last month I released Rs70 billion, but it seems I'm sinking it into a black hole," Umar can be heard saying while on call.

PIA debt crosses Rs247b

The finance minister hung up the phone after instructing the official on call to send an employee with some experience to "deal with the situation".