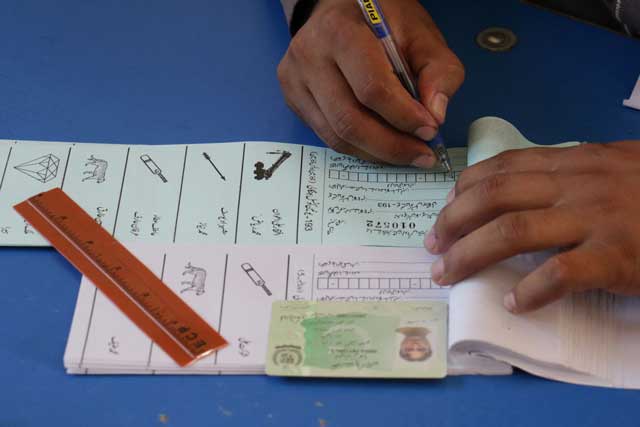 ---
At an event on the 'Role of Women in Workers' Movement' organised by the Home-based Women Workers Federation (HBWWF) on Thursday, it was decided that working women will participate in the upcoming local bodies elections with their pro-people agenda. The event was attended by a large number of home-based women workers who lamented that women workers in Pakistan, especially home-based women workers, are still deprived of their rights and privileges.
The speakers said that women workers are the most efficient contributors to the economy, but are also brutally exploited. According to them, decent and equal wages are still a distant dream for women workers.
They were of the view that in Pakistan, gender-based violence is a reality which the society justifies on the basis of traditions, culture, beliefs and morality. They referred to a report by the International Labour Organisation (ILO) which stated that the number of women workers in the garment sector alone has risen by 33%. However, women workers also face violence and discriminatory attitude, which affects their social and economic life, they said.

New system for local bodies in the making, conference informed
They said that the Constitution of Pakistan provides for equal rights to all citizens and negates gender-based discrimination through Articles 4, 8, 25, 27 and 32. The silence of the government and society over the violence and discriminatory treatment against women, which is a violation of human rights, is a serious matter, they said.
According to them, the occurrence of such incidents is increasing rapidly and no practical steps are taken to end this menace. The speakers were of the view that although the National Assembly passed a bill against the harassment of women at the workplace in 2010, its implementation is yet to be seen.
They claimed that the maltreatment of women at workplaces is still common and women workers are given less wages as compared to their male counterparts. Most women workers work under the contractor system and hence are deprived of their legal and constitutional rights, said the speakers.
The speakers said that workers' rights are in fact human rights and this must be understood if gender equality is to be achieved. According to the speakers, the country's economic conditions are deteriorating sharply and subsequently women, especially working women, suffer more as they are already treated as second-class citizens. Women workers need to speak up against their exploitation and should join the workers' movement in large numbers, they concluded.

Local govts will be allowed to complete term: PM Imran
It was resolved in the event that women will take an active part in politics and to begin with, will contest in the upcoming local body elections with a pro-people agenda.
The speakers included Saira Feroze of the United HB Garment Workers Union, Mamoona from HBWWF, Zahida Mukhtiar of United HB Workers Union, Nasir Mansoor from the National Trade Union Federation, HBWWF Central General Secretary Zehra Khan and Mushtaq Ali from the Agriculture General Workers Union.
COMMENTS
Comments are moderated and generally will be posted if they are on-topic and not abusive.
For more information, please see our Comments FAQ