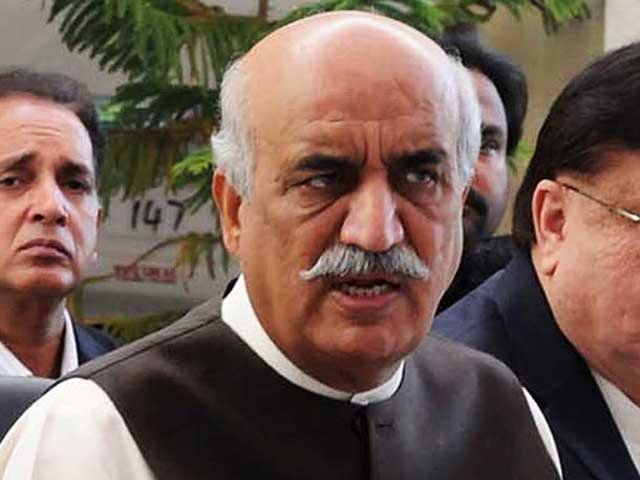 ---
Pakistan Peoples Party leader Syed Khursheed Shah has said that the opposition, including PPP Co-chairman Asif Zardari and opposition leader Shehbaz Sharif don't need to do anything to topple Imran Khan's government as it "is failing on its own".

PPP will not move against govt: Khursheed Shah

Addressing the media in Islamabad on Tuesday, the PPP stalwart stated that his party does not need to do anything to topple the government.

"The current majority they have in parliament is not their own," said Khursheed. "We want this government to continue, if midterm elections take place PTI will not be able to bag the 35 seats they won in the previous elections."

Khursheed Shah warns of protests at Punjab's borders

He alleged that the PTI even stole MQM and PPP's mandates.

The PPP leader also stated that the cabinet was meeting with organisations involved in suspicious activities.

"Inflation is on the rise and the government is busy hiding its own mistakes," he said.

Speaking about the amendments in the NAB law, Khursheed said that the PPP would support anything for the betterment of Pakistan.
COMMENTS
Comments are moderated and generally will be posted if they are on-topic and not abusive.
For more information, please see our Comments FAQ