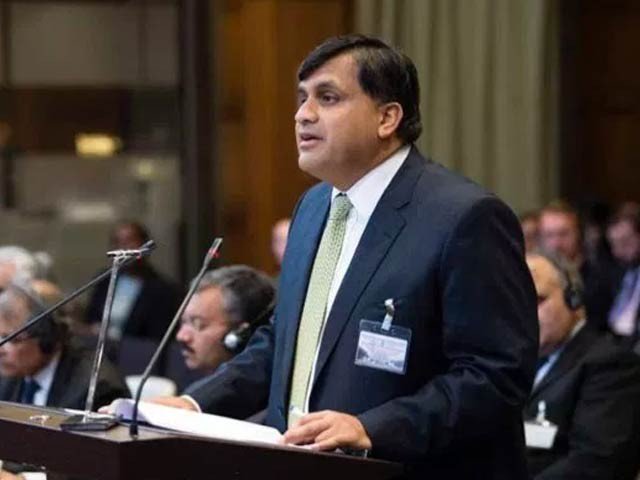 ---
The Iranian ambassador was summoned by the Foreign Office on Saturday to protest over yesterday's terrorist attack along the Pak-Iran border in which six Pakistan soldiers were martyred.

According to a statement, Iran's ambassador to Pakistan Mehdi Honardoost was called on by the foreign ministry to register strong protest over the incident.

Six soldiers were martyred and 14 others sustaining serious injuries when 30 terrorists ambushed the Frontier Corps convoy during patrolling on Friday.

Four terrorists were also killed in the exchange of fire.

Six FC personnel martyred as convoy attacked in Kech district

Tehran was urged to carry out an effective operation against the terrorist group responsible for the attack on its side of the border.

"The need for an effective border coordination mechanism to prevent such incidents in future was also underscored," the FO statement reads.

The Iranian envoy expressed the country's heartfelt condolences to the families of the martyrs and pray for early recovery of the injured soldiers.

Yesterday's attack took place in Balochistan's Kech district. The province has been hit by a number of attacks on security personnel but the number of large scale incidents has decreased significantly since 2016.