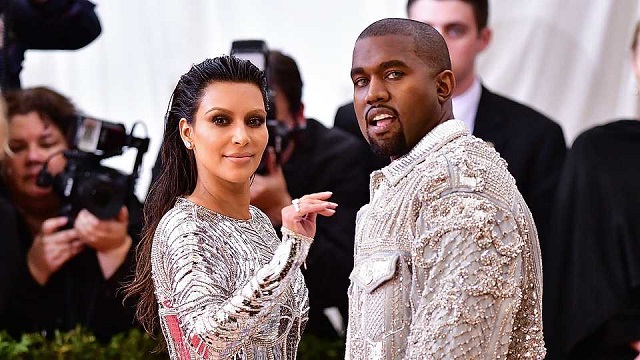 ---
Kim Kardashian West warned Drake never to threaten her husband or her family after Kanye West erupted into a Twitter meltdown Friday morning (near midnight on Thursday in LA) over his recent beef with Drake.

Opening with "Drake called trying to threaten me" Kanye said if anything happened to him Drake would be the prime suspect. The rapper-producer went on to say he was Drake's 'oxygen' and there would never be a Drake if it weren't for him.

Kim tweeted at Drake, saying "Never threaten my husband or our family. He paved the way for there to be a Drake." She also said her husband was the most brilliant person, has broken boundaries in music, fashion and design and will continue to change the world.


@drake Never threaten my husband or our family. He paved the way for there to be a Drake.

— Kim Kardashian West (@KimKardashian) December 14, 2018


Yeezy also called out Travis Scott for featuring Drake on his song "SICKOMODE" and called Drake a bully, saying he picked on people with mental health issues. Travis is Kylie Jenner's boyfriend and the father of her child - Kylie is Kim's sister.

Kanye is mad at Travis for allowing Drake to 'sneak diss' him on the track.




He's also still waiting for Drake to apologise for making fun of his shoes, the Kanye Yeezy Boost 350s sold through Adidas, on artist French Montana's song "No Stylist". Drake raps, "I told her "don't wear no 350s 'round me".




"If I'm bipolar...This kind of sh*t can get me ramped," tweeted Kanye, hinting that bipolar disorder may be the source of his recent mental health problems. In June, Kanye placed the words "I hate being Bi-Polar, its awesome" on the cover art for his 2018 album Ye.




He later said he did not have the condition and sleep deprivation was the cause of his mental health issues.

Kanye also took issue with Drake's contact with his mother in law, Kris Jenner. Kris is the matriarch of the Kardashian-Jenner empire and apparently, Drake texted her asking how her family is after dissing Kanye on his song with Travis Scott.




He ended his rant with "I need that love and respect we didn't give Michael while I'm alive" and saying if he died, all artists would release memorial songs.

The conflict between Drake and Kanye began after Kanye produced Pusha T's album Daytona. On the album's song, "Infrared" Pusha claims Drake uses a ghostwriter (i.e. his raps aren't his own).

Drake addressed Kanye's involvement on an HBO show.

"There's a diss song toward me that you produced, that's talking about writing?" he said. "I was just there with you as friends helping you, and now you're dissing me? So I'm like, 'Man, this is dark.'"




Drake also spoke of the timing of Kanye's album release as 'manipulative'. Ye was released weeks before Drake's Scorpion. Drake said he felt betrayed as the two collaborated on songs but Kanye did not mention he was working on an album

"Oh this guy's trolling me. This was like a manipulative, like, 'I wanna break you' thing," Drake said. "I said, 'Alright, I'm gonna go back to distancing myself again. I know what this is'."

Another result of the fallout was Pusha T revealed Drake had fathered an illegitimate child with an adult-film star. In his Twitter rant, Kanye said: "I told you I ain't tell Pusha about your son".


My husband is the most brilliant person, the most genius person that I know. He has broken so many boundaries, everything from music, stage design, fashion and culture and will continue to change the world.

— Kim Kardashian West (@KimKardashian) December 14, 2018