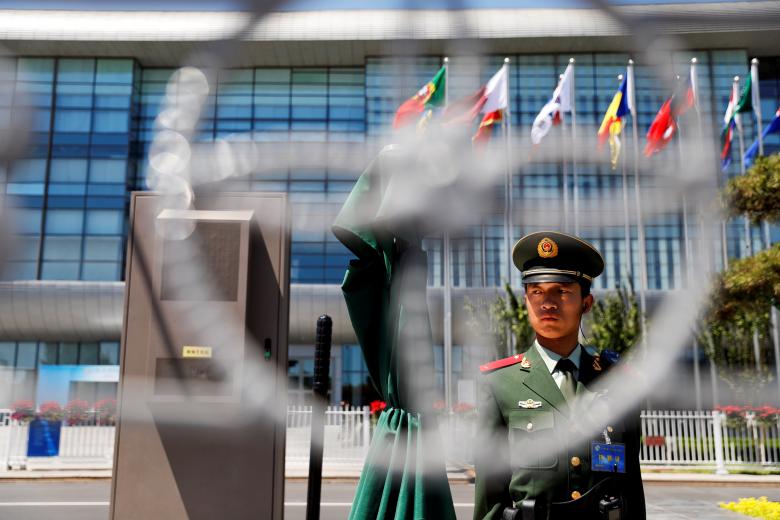 ---
A Chinese concept says that investing on an individual level will help whole region prosper.

"Belt and Road Initiative (BRI), on the basis of this concept, will benefit the common people of entire region," said National Defense University Assistant Professor Dr Muhammad Munir.

"BRI is open for states to join in," he said at a seminar on "Five years of Belt and Road Initiative: Chinese Vision of Shared Destiny" organised by Centre for Belt and Road and CPEC Studies-Institute of Peace and Diplomatic Studies.

Pakistan is the main stakeholder in BRI which is dependent on the success of China Pakistan Economic Corridor (CPEC).

The consensus amongst the scholars was that Pakistani youth needs to acquire the knowledge and skills required to be able to be a part of the emerging new vision of economic and political transformation of the growing world.

China and its phenomenal growth and peaceful rise provide ample evidence that with consistent efforts and hard work, achieving prosperity is not a distant dream but can be a reality.

Institute of Peace and Diplomatic Studies Founder President Farhat Asif speaking on the occasion said that Chinese model of shared destiny is rare and has all the essence to bring peace and prosperity in the region.

While talking about BRI, International Islamic University (IIUI) International Relations Head of Department Dr Muhammad Khan said that Belt and Road has provided China access to market, Global economy and reach over Africa and Europe (the investment hub). BRI is a Win-Win situation and states are benefitting from this project. He was of the view that the west instead of opposing and propagating should also get the benefit.

National University of Science and Technology (NUST) Chinese Studies Centre Director Ambassador (Retd) Javed Hassan, while speaking on the occasion spoke at length about the wisdom and vision behind the BRI and how the Chinese nation has transformed itself through hard work. He has also discussed both Pakistan and China's perspectives. He mentioned that China has come a long way and this is a great moment of celebration that BRI has come so far in just five years under all pressures and propaganda. China has achieved what took Europe 400 years. He has advised the Pakistani youth that they must learn the new emerging knowledge to foster forward the interest of Pakistan in the global world.

Large number of students, foreign diplomats, faculty members, media personals participated in the event.

Published in The Express Tribune, December 14th, 2018.