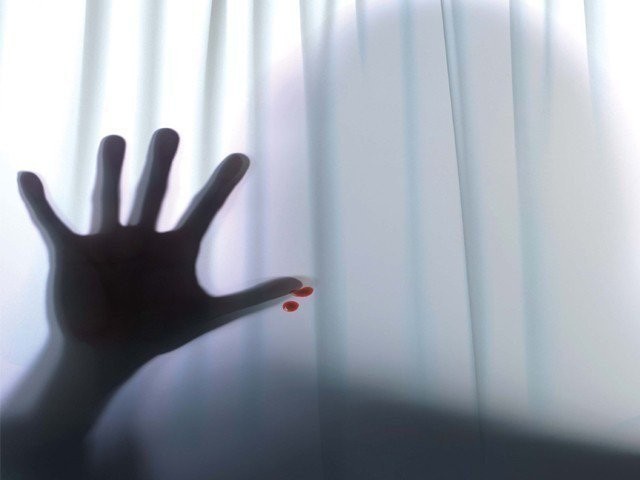 ---
MULTAN: A man killed his wife and three children with a sharp edged instrument in Seet Pur area in Muzaffargarh district on Saturday.

Police have apprehended the suspect and have registered an FIR against him at Seet Pur police station. SHO Azhar Hameed said that 40-year-old Afzal killed his wife Azra after he suspected that she was having an affair.

Afzal confessed his crime during interrogation.

The suspect also told police that he believed that all three of their children were not his own flesh and blood. He claimed that all the children, a son and two daughters all under the age of five, were illegitimate which is why he killed them too.

Faisalabad man shoots wife to death following heated spat

Rescue officials revealed that there were torture marks on the woman's face while her collarbone was also broken. Police added that bodies of the deceased were shifted to the Rural Health Centre in Seet Pur for a post mortem report while further details will be shared after an autopsy report.

DPO Muzzaffargarh Imran Kishwar reached the spot and gave assurances that strict action will be taken against the culprit.

In September, a man killed his wife and twin step daughters in Sargodha.

Misguided by 'faith healer', Sargodha man kills 18-month-old daughter

Mehreen Bibi had married Shaukat, a resident of Liaqat Colony, two months prior to the incident. Mehreen also had two twin daughters from a previous marriage who were living with the couple.

Residents claimed that the daughters were a source of conflict between the couple. Allegedly, Shaukat used an axe to murder his wife and his step daughters. After murdering them, he locked the door of the house from the outside and fled the scene of the crime.
COMMENTS (1)
Comments are moderated and generally will be posted if they are on-topic and not abusive.
For more information, please see our Comments FAQ