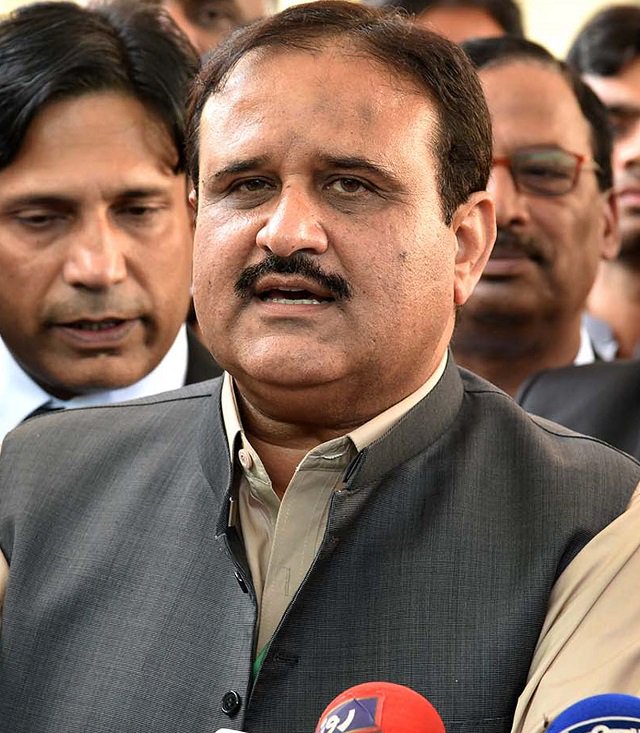 ---
LAHORE:

"The time has come to transform Pakistan and United Arab Emirates' (UAE) relationship into strong economic ties," said Punjab Chief Minister Sardar Usman Buzdar.

He expressed these views on Wednesday when Ambassadors from Cuba and UAE called upon him. Buzdar discussed various matters of mutual interest and how to further strengthen the Pakistan-UAE relationship. During the meeting, it was agreed that both countries would make efforts to strengthen and promote economic ties and investment.

"Investors will be given special incentives in Punjab. We want to further strengthen mutual ties in various sectors including trade, investment, energy, water projects, culture and tourism," he said.

He added that the time has come to exchange business-to-business delegations, which is necessary to achieve these goals. He expressed that it was his desire to visit UAE as soon as possible.

UAE Ambassador Hamad Obaid Ibrahim Salemal Zabi said that the leadership is standing with Pakistan and is ready to provide every sort of cooperation. Companies are interested in investing in special economic zones such as water and energy sectors. "Pakistan is our second home and bilateral relations between the two countries will be further strengthened, he emphasised.

Meanwhile, when speaking to the Ambassador from Cuba, both leaders discussed different matters of mutual interest including promoting bilateral cooperation in healthcare and other sectors.

"The Pakistan Tehreek-e-Insaaf (PTI) government came into power in the name of change. The government is fully committed to bringing positive change in the lives of the common man," the chief minister said.

The prime minister has taken numerous unprecedented steps in a short span of time. The government is taking every possible step towards providing qualitative facilities to the general public. We shall seek necessary cooperation from anywhere where it is available, he added.

"The Punjab government is ready to benefit from Cuban expertise in the health sector. Steps will be taken to promote trade, culture and investment with Cuba," he stated.

Punjab Chief Minister Spokesperson Dr Shahbaz Gill, Planning and Development chairman and other officials were also present during the ceremony.


COMMENTS
Comments are moderated and generally will be posted if they are on-topic and not abusive.
For more information, please see our Comments FAQ