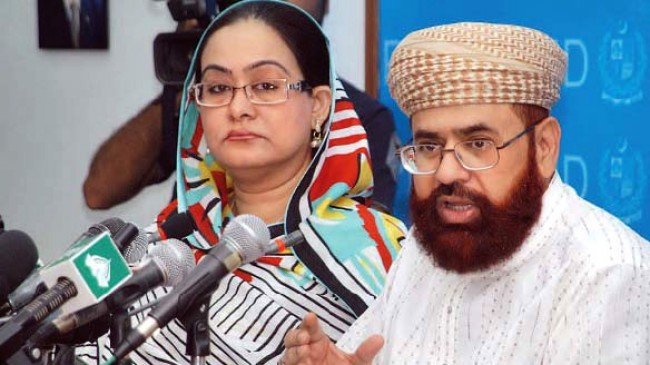 ---
ISLAMABAD: A total of 159,647 Pakistani pilgrims will perform Hajj this year, according to the Hajj policy announced on Thursday.

The Saudi government has been approached to allocate an additional quota of 10,353 and Pakistan hopes that the kingdom will grant this request, said Religious Affairs Minister Hamid Saeed Kazmi while unveiling the policy for the year 2010.

He said 80,000 will perform the religious duty under the government scheme and 79,647 under the private Hajj Organisers Scheme (HJO).

He declared that there is no quota for parliamentarians nor would there be any VIP flight.

He said the Hajj expenses under the government scheme have been increased by 19 per cent from last year's level because of inflation. Pilgrims departing from Karachi and Quetta would pay Rs226,000 while those flying from other stations will pay Rs238, 000.

He said after deduction of Hajj dues, accommodation charges and special services payable to Saudi agencies, the balance sum in the foreign exchange would be provided in cash to the pilgrims before their departure from Pakistan.

He said there was a proposal to increase the PIA Hajj fare by Rs13,000 but on personal intervention of President Zardari it was only increased by Rs 6,000. The airfare charges by PIA from Karachi & Quetta will be Rs 67,000 and from other stations, Rs 79,000.

He said the government is trying its best to hire accommodation in Makkah and Madina as close to the Kaaba and the Mosque of the Prophet as possible.

The maximum rent in Makkah shall be Saudi Riyals 3,600 per pilgrim up to 2,000 metres from the Kaaba. In Madina the accommodation will be rented at SR 500 per pilgrim per cycle to be paid on actual occupancy basis.

The minister also announced that for Hajj 2010 the ministry has arranged to lodge 100 per cent of pilgrims under the government scheme in Old Mina which entails a higher price as it is close to the Jumarat. This will save the pilgrims from walking long distance to perform the ritual of Rammi.

He announced that the Hajj flights operation will commence on October 10. Islamabad, Karachi, Lahore, Peshawar, Quetta, Sialkot and Multan will be used as international gateways for Hajj flights to Jeddah and Madina and back. Faisalabad, Rahim Yar Khan and Sukkur will be used as feeder airports unless the airlines operate small aircraft from these stations.

The minister also praised the involvement of the Pakistani community living in Saudi Arabia in helping with the Hajj arrangements. He said the community has offered services of 500 to 600 volunteers proficient in Arabic to help and guide the Pakistani pilgrims.

Published in the Express Tribune, June 4th, 2010.