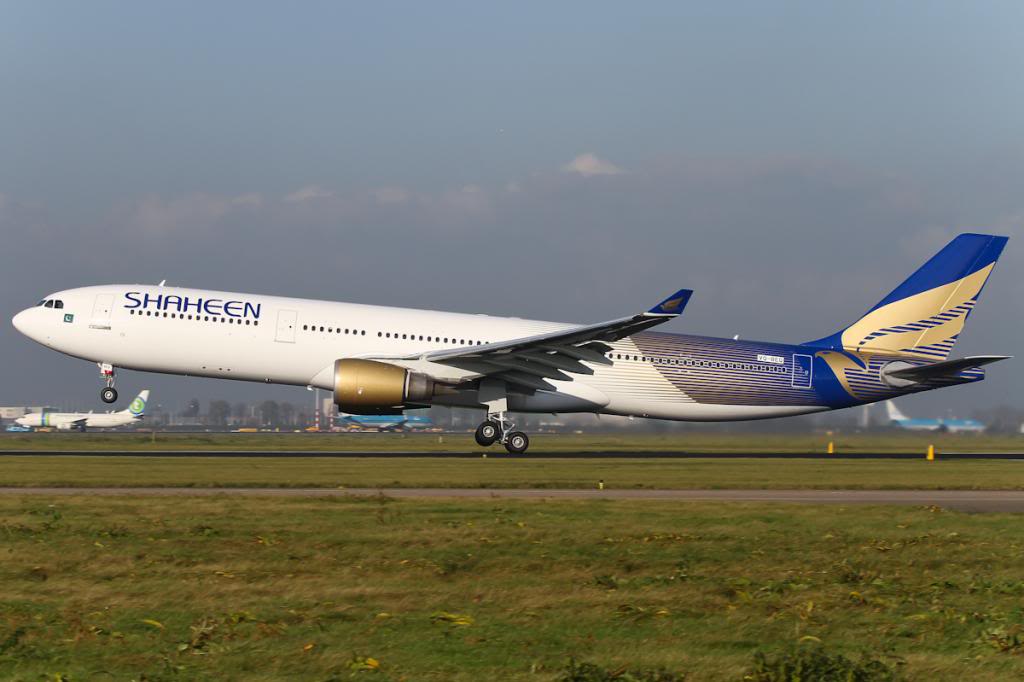 ---
KARACHI: Another Pakistani airline, Shaheen Air International (SAI), is on the verge of becoming part of history after a Saudi prince withdrew from a deal to bail out the troubled airline.

"Shaheen Air has not announced any precise closure but its offices have been shut for the past two weeks," said Shaheen Air International Chief Marketing Officer Zohaib Hassan. "We are waiting for the resumption of work."

The Saudi prince, who was previously willing to enter into an investment deal, withdrew after he heard about the cases against the airline, said another Shaheen Air employee on the condition of anonymity.

PIA chief human resources officer resigns

"When you come to know that offices of the business, you are going to invest in, are sealed by the authorities, you know the authorities are not happy, you wouldn't want to mess with them," he said.

The airline plunged into crisis in April 2018 when it defaulted on payments of taxes and fee to the Federal Board of Revenue and Civil Aviation Authority (CAA) amounting to Rs3.1 billion.

The airline also owes billions of rupees to hotels, catering services, ground-handling companies, fuel suppliers, banks and lessors - companies which provide aircraft on lease.

Kuwaiti 'official' held at Islamabad airport over bid to smuggle $46,000

The airline's operating licence and fitness certificates for its aircraft and crew have expired, which is why it has shut down without any declaration. AerCap Ireland, the lessor of Shaheen Air's eight aircraft, has taken back its airplanes through the Ireland embassy.

Shaheen Air initially had a fleet of about 16 airplanes, which first decreased to half and then completely vanished.

It employed about 4,000 people directly and 1,000 indirectly, creating a wave of unemployment in the aviation industry. "Unemployment is a big issue where the government can provide help," added the airline's employee.

The airline needs Rs5-6 billion in government bailout to resume operations. 

Published in The Express Tribune, December 5th, 2018.

Like Business on Facebook, follow @TribuneBiz on Twitter to stay informed and join in the conversation.