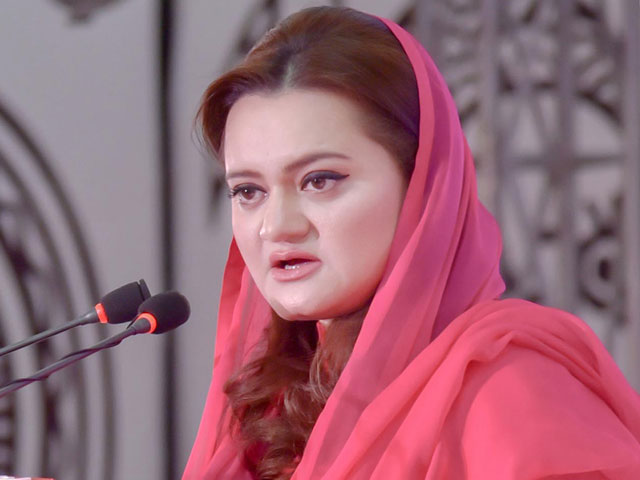 ---
ISLAMABAD: Senior PML-N leader Marriyum Aurangzeb has said that no one needs to topple the Imran Khan-led government, as the PTI chief and his Cabinet are 'capable of self-destruction.'

Hinting at possible changes in the federal cabinet in the next 10 days, PM Imran interestingly said that early elections in the country couldn't be ruled out. The premier also said that he only came to know about the sudden increase in dollar's value through the news.

"Imran Khan's remarks on early elections are indeed a matter of grave concern for the nation," Marriyum said. "It seems the premier has realised that he can't run the government."

The PML-N leader went on to add that the prime minister doesn't have confidence in his own government.

PM hits back at those mocking his 'chicken and egg idea' to boost economy

In such a situation, she added, Imran Khan should not continue to rule, not even for a minute.

Marriyum accused PM Imran of being behind the 'money laundering' of his sister Aleema Khan. "Imran Khan has once again resorted to lies and U-turn, but the people of Pakistan now know the reality behind them."

Meanwhile, Awami National Party (ANP) spokesperson Zahid Khan has said that PM Imran should be asked as to why he had met the National Accountability Bureau (NAB) chief.

"No one from the premier's team is being arrested despite the fact that NAB is investigating cases against them," Khan added.

The ANP spokesperson further said, "If Imran Khan is true to his claims of accountability, he should tell the nation as to why he shut down the accountability commission in Khyber-Pakhtunkhwa."
COMMENTS (2)
Comments are moderated and generally will be posted if they are on-topic and not abusive.
For more information, please see our Comments FAQ