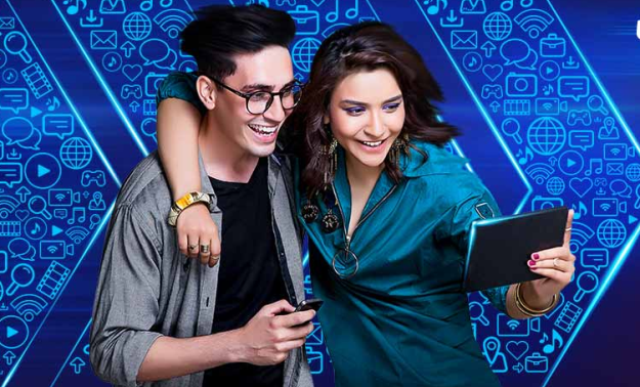 ---
The persistent escalation in the use of the internet in this digital age has made it impossible for brands to get away with one-directional communication. There's no doubt that social media has single-handedly revolutionised and paved the way for identifying and understanding the needs of their customers. It is a platform that is flexible and allows a direct interaction with the customers who can provide feedback that helps brands evolve and grow.

Telenor is one of the brands' who believes in two-way interactive communication and Hearing out Customers. Its 42.5 million strong user base also means that has a huge impact on the digital arena of telecoms. Telenor, with its new campaign, #TelenorHearsYou has made an effort to put its customers at the heart of their campaign. It wants to identify, hear and solve problems faced by you and work towards eliminating those pain points for good.

It uses social platforms to engage with its customer base and looks forward to work upon their constructive feedback so that they can understand each and every customer's needs, respond to their queries promptly and provide a speedy resolution.  Speedy resolution for their customer's pain points is their primary objective along with 'Caring for Customers'.




How has Telenor improved its customers experience overtime?

For gathering customer insights and feedback from multiple platforms, the Telenor team has managed to achieve various milestones and provide its customers with a customer experience that surpasses its previous benchmarks perpetually.



In just a year's time, the brand was able to reduce prepaid and postpaid call volume to 42% & 61% respectively by resolving customer pain areas




Telenor speedily resolved the resource accumulation query for Easycard 170 and Easycard 350 so that the customers do not face the issue of resources not being accumulated upon re-subscribing through their various easily accessible channels such as M-wallet, Retailer menu, Scratch card and Telenor Self Service Booth.


71% complaints regarding network related issues were also resolved by fixing chronic sites in their respective localities. The fixture time period has also been improved from 27% to 91%, which makes the resolving of customers' pain areas expeditious.




Customers who utilised their MBs before bundle validity date complained about being highly charged for the remaining days of their validity. Telenor accommodated these customers by reducing the standard rates from 12 Rs/MB to 1 Rs/MB


Telenor further empowered its employees to go an extra mile to fix issues faced by the customers and devise a Speedy Complaint Resolution. This ensured, on average, 90% problems being resolved speedily there and then, the rest being resolved within the turn-around time but overall, the success ratio is about 98% which is impressive.



Telenor believes in a customer-centric strategy where the customer is at the heart of everything they do. This is why for team Telenor the needs of every customer are of utmost priority.  They believe in empowering their customer's mobile needs and so the team has worked out two solutions for them:



Telenor has launched its one of a kind Self Service Booth. This round the clock service is bringing access, ease and convenience and is set to redefine the concept of customer services. It is a secure and reliable platform where the customer can avail various services such as buying a new Telenor 4G SIM, paying utility bills and managing wallet accounts. Currently, these booths are deployed in 9 cities and Telenor aspires to roll out these booths nationwide by the end of 2019. This is a one stop & accessible solution for customers all mobile related needs.




The other one-stop solution is their My Telenor App, which enables the customers to take control of their respective Telenor numbers. They can, with ease and speed, carry out different functions such as activating/deactivating bundles, tracking balance, checking bundle usage and many other features.



As a result of their myriad efforts, Telenor was able to achieve a lot:



It was able to bag the 'No.1 Facebook Brand' in terms of Interactions in September 2018.


Due to its active social presence, it was able to achieve the 'Socially Devoted' award because Telenor Hears You, always.


They were also able to increase engagement of their Telenor Sacha Yar Facebook group by +200%. It is a platform for retailers across Pakistan who can share their issues and complaints as a feedback for Telenor because these retailers directly interact with the customers on a daily basis.



It seems that in future, Telenor will be rolling out yet more exciting ways to ensure their customers feel valued, empowered and heard. After all, this outreach campaign, #TelenorHearsYou ensures a delightful customer service experience for all the Pakistanis nationwide.