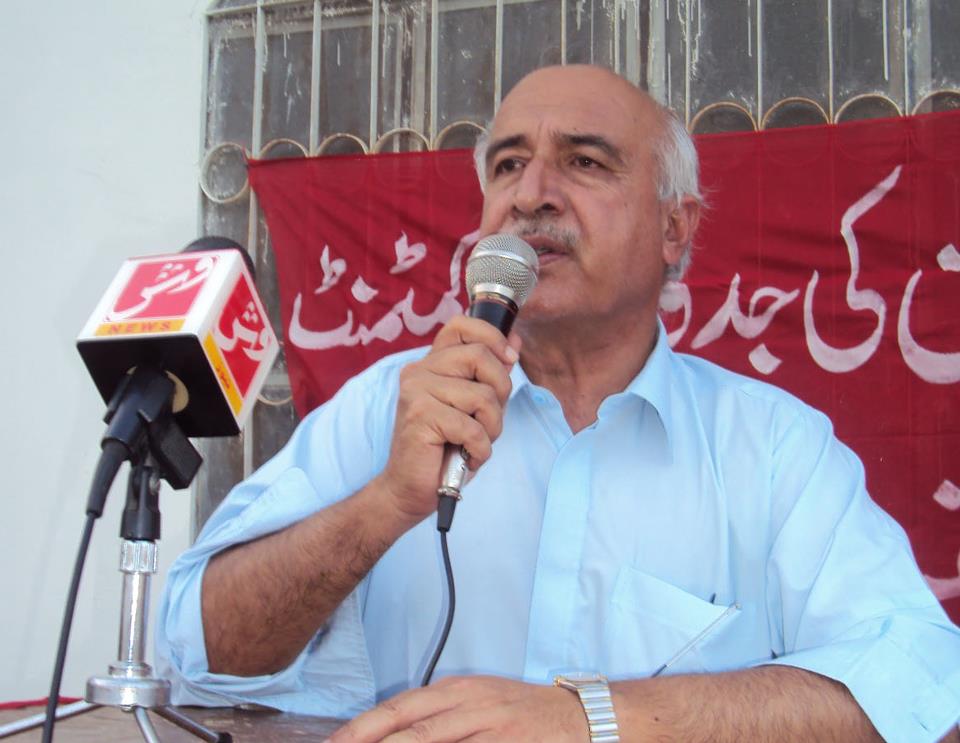 ---
QUETTA: Top leaders of the National Party (NP) have criticised the government's move to cut the development funds for Balochistan.

With a hope to turn the tide, NP President Dr Abdul Malik Baloch and Hasil Bizenjo on Saturday visited provincial assembly constituency PB-47 to woo voters.

In their address, the two leaders said the intention of slashing the provincial share in funds was a blow for the Balochistan National Party-Mengal (BNP-M), which is a coalition partner of the government.

They blamed the BNP-M leadership for the prevailing circumstances.

Bizenjo said that at the time of the formation of his party, a newspaper was launched "to defame some of its people".

Balochistan reviews progress on CPEC

The NP president said that a few leaders had incited the sentiments of the youth against the state and handed them weapons. And now they regretted that their decision of boycotting parliament was not a good move, he added.

The campaign for the by-elections in PB-47 is gaining momentum. However, in November BNP-M candidate Jameel Dashti narrowly escaped an attempt on his life during his election campaign. Unidentified people attacked his convoy in Turbat.

According to a source, one person was injured when the attackers opened fire at Dashti's vehicle.

The BNP-M condemned the attack and urged the provincial government to provide security to its candidates.

According to the Election Commission of Pakistan (ECP), the by-elections in Turbat will be held on December 6. At least 15 candidates have submitted their nomination papers for the by-elections for PB-47, Kech.
COMMENTS
Comments are moderated and generally will be posted if they are on-topic and not abusive.
For more information, please see our Comments FAQ