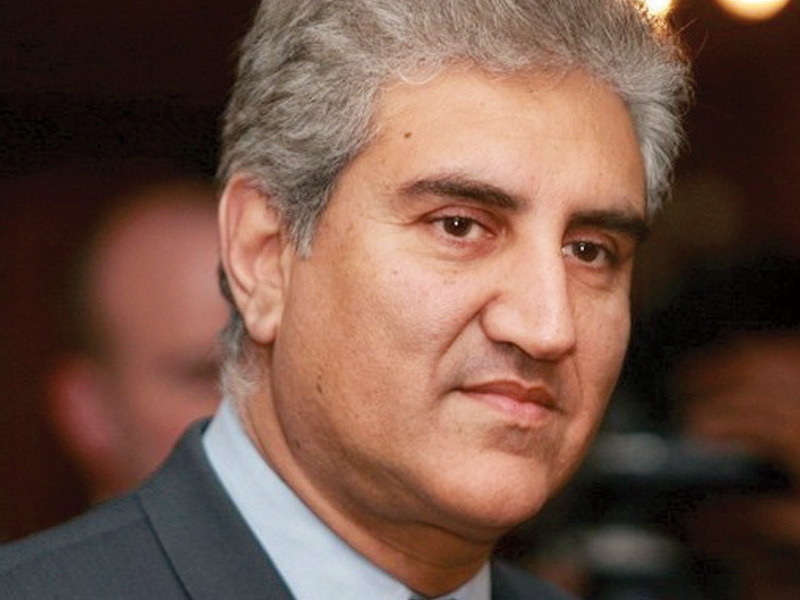 ---
ISLAMABAD: Foreign Minister Shah Mahmood Qureshi on Thursday said that Prime Minister Imran Khan had put India in a conundrum with the move to open the Kartarpur border corridor.

Qureshi, speaking at a ceremony in Islamabad to mark the first 100-day performance of the Pakistan Tehreek-e-Insaf (PTI) government, said that PM Imran had "bowled a googly at India by opening the Kartarpur border corridor."

The foreign minister also reiterated Pakistan's desire to maintain cordial relations with all of its neighbours for a long-lasting regional peace and tranquility.

Qureshi said the Foreign Ministry has established 73 bilateral and 16 multilateral engagements over the past 100 days to improve ties with the neighbouring countries.

He said the first thing on the PTI government's foreign agenda is to have better relations with Afghanistan. "It is for peace that I decided to make my first foreign trip to Afghanistan. We want peace with all our neighbours," said the minister.

Pakistan's foreign policy will be made at Foreign Office, says Qureshi

Qureshi also emphasised on improving ties with India, saying ups and downs in relations with India is not hidden from anyone but Pakistan's approach is people-centric and peace is needed for people to prosper. "Pakistan will take two steps forward for every one step India takes," he said.

He also underscored the need for further promoting bilateral relations with Iran. Qureshi said Pakistan has a complicated relationship with the United States and his country desires a broad-based relationship with Washington based on mutual trust and respect.
COMMENTS (2)
Comments are moderated and generally will be posted if they are on-topic and not abusive.
For more information, please see our Comments FAQ