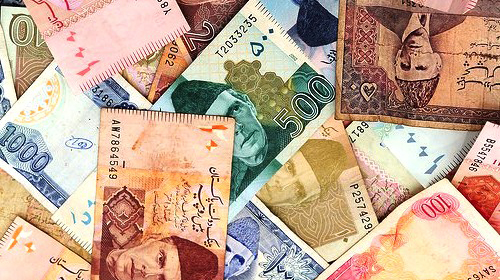 ---
KARACHI: Foreign exchange reserves rose to $16.01 billion in the week ended May 28, up from $15.95 billion the previous week, a central bank official said on Thursday.

In the currency market, the rupee ended firmer at 85.15/25 to a dollar compared to Wednesday's close of 85.35/45 amid a lack of import payments.

Reserves held by the State Bank of Pakistan (SBP) rose to $12.31 billion from $12.25 billion a week earlier, while those held by commercial banks were flat at $3.70 billion, informed Syed Wasimuddin, the chief spokesman for the State Bank.

"The $288 million received as coalition support fund last week are reflected in this data," said Wasimuddin.

Foreign exchange reserves got a boost last month after the country received $1.13 billion as the fifth tranche of an $11.3 billion International Monetary Fund (IMF) loan.

The IMF loan package was agreed in November 2008 to help avert a balance of payments crisis and shore up reserves.

Foreign reserves hit a record high of $16.5 billion in October 2007 but fell steadily to $6.6 billion by November 2008, largely because of a soaring import bill.

The rupee has lost more than one per cent against the dollar this year after losing 6.17 per cent last year and 22.12 per cent in 2008.

In the money market, overnight rates closed at 10 per cent, little changed from the previous day.

Dealers said that outflows of Rs17 billion ($199.6 million) were scheduled on Friday, but they were unlikely to have much of an impact on the overnight rates.

Published in the Express Tribune, June 4th, 2010.
COMMENTS
Comments are moderated and generally will be posted if they are on-topic and not abusive.
For more information, please see our Comments FAQ