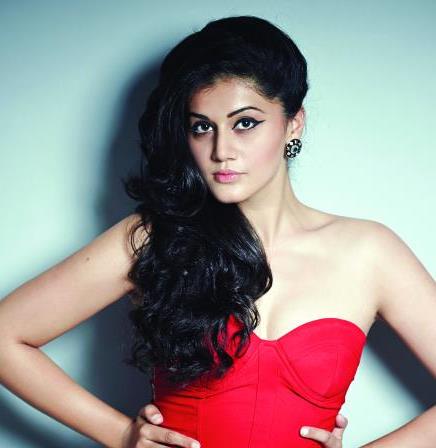 ---
After working in a critically acclaimed film Mulk, which talked about Islamophobia and dealt with other social issues, Bollywood starlet Taapsee Pannu feels happy but disturbed at the same time.

"I am very happy with the way the audience has received the film but at the same time, I feel disturbed with the way some communities are picked out and targeted by the society," Pannu said in a statement.

An unexpected chat with Anurag Kashyap

The 31-year-old, wanted to bring a change in society through the film. She said, "I took up this film to stand up for them and initiate a change. There were a few apprehensions initially about the character that I play, but I can now say with conviction that they have been put to rest."

Directed by Anubhav Sinha, the film also featured actors Rishi Kapoor, Rajat Kapoor, Neena Gupta, Prateik Babbar and Ashutosh Rana in pivotal roles. Soon, Mulk will be telecast on the small screen and Pannu and Sinha want people to understand "what the film has actually tried to convey. I hope that with the television premiere, the message is conveyed and people realise it, thus taking that step against creating a difference," added the actor.




In the film, Pannu played a lawyer who is determined to clear her Muslim client's name from treason allegations because she believes he's being targeted because of his religion. When asked about this happening in real life, the Soorma actor said, "I'll give you an example from my own life. My manager is a Muslim, my driver, my house help are Muslims. If I were to feel disturbed in their presence, then I would be disturbed whole day and night because my life is run by them. It's very disturbing to realise that a particular religion is being targeted."

Mulk, which came out in August, did not get a smooth release as it faced a lot of backlash and criticism from people. From the audience lashing out against the subject of the film to trolling its actors and calling them "anti-national," Mulk was mired in several controversies.

Sinha, who was being accused of running propaganda to garner support and sympathy for Muslims through his film had no choice but to hit out at the trolls, saying Mulk had not been funded by anyone and neither is it about Hindus or Muslims.

Abhishek Bachchan-starrer 'Manmarziyan' not cleared for release in Pakistan

For Sinha, making Mulk was quite challenging. "With the response the movie received during its theatrical release, I am happy to know that the Indian audience is mature and open to movies that are against the tide," he said. "Making Mulk was challenging as it not only addresses but also highlights the constant divide between the Hindus and Muslims. The film is unlike any other Bollywood entertainer and was made with the intention to be heard, rather than just talk about an issue on surface level."

Have something to add to the story? Share it in the comments below.