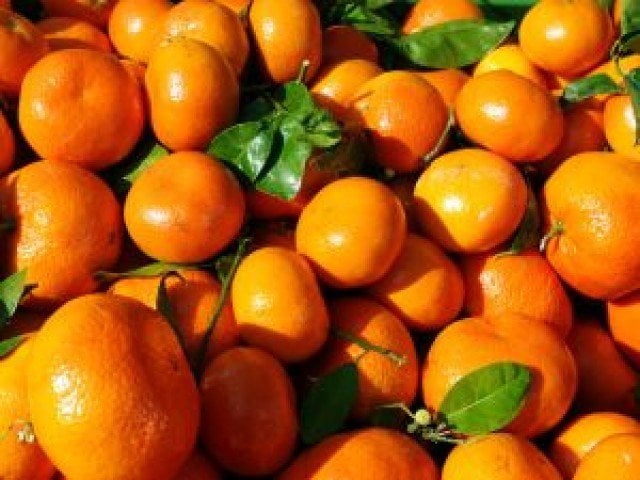 ---
KARACHI: Kinnow exporters of the country have been advised to accelerate the export of citrus fruit to Malaysia as a sizable percentage of the Chinese-origin population is preparing for the New Year festival which is celebrated on February 5.

Traditionally, the Chinese present kinnow to each other during the New Year season as a holy fruit and it is the right time to market the fruit popular among the Chinese, who constitute almost 40% of the population of Malaysia, said horticulturist and fruit exporter Ahmed Jawad while talking to APP.

He was hopeful that prospects of trade would improve following Prime Minister Imran Khan's visit to Malaysia. "Although citrus exports to Malaysia are already covered under a preferential trade agreement, the room for further growth in this market always exists," suggested Jawad.

He was of the view that kinnow could be marketed in Malaysia profitably as the fruit enjoyed had a good demand due to its best quality. There is also sufficient cargo space for Malaysia while high purchasing power of consumers and value addition due to better marketing techniques are the factors that go in favour of Pakistan.

Kinnow exports hit record high at 370,000 tons

Jawad said it was important to avail themselves of the opportunity in the coming season, which would commence on December 1.

Pakistan is likely to set an export target of 270,000 tons whereas total production in the current season is expected to be around 2.2 million tons.

He emphasised that besides seeking more market space in Malaysia, concerted efforts were required to search for markets in Iran and Russia.

"Iran is a big market for Pakistani kinnow, however, due to non-issuance of import permit by the government of Iran, there has been no export of kinnow for the past few years."

The horticulturalist said authorities needed to take up the issue with the Iranian commerce ministry because the neighbouring country appeared to be interested in resuming kinnow imports from Pakistan.

Responding to a query, Jawad said citrus exports to China held a tremendous potential as special space had been given by the Chinese government under the Belt and Road Initiative.