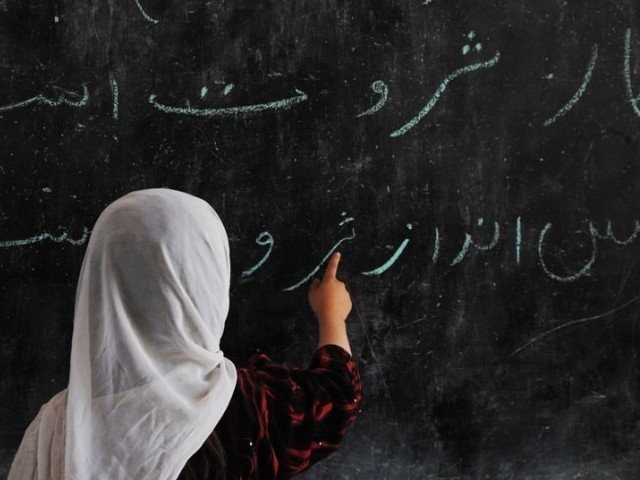 ---
ISLAMABAD: Countrywide 20.5 million children are out of school but the federal and provincial governments appear least bothered.

One month has passed since the Supreme Court's Education Reforms Committee issued its request, but no recommendation has been received so far.

Formed by the Supreme Court, the Education Reforms Committee had requested education emergency and equal standard of education across the country.

Expressing concern over the country's education system, the committee observed that the reasons behind the outdated system were worst management and lack of passion. "The number of out-of-school children is 20.5 million and to deal with such a big crisis countrywide education emergency needs to be imposed," stated the committee.

It is also requested that in order to tackle the problem of ensuring standard education at all institutions across the country and to deal with the menace of out-of-school children emergency measures were required.

On behalf of the 17-member SC committee, Law and Justice Commission Secretary Dr Raheem Awan submitted 16 suggestions based on 32 pages with the SC.

The implementation strategy of the recommendations was also given.

The committee suggested that 25 per cent of the provincial budget be reserved for education so that within four years the set goals could be achieved.

The committee also forwarded suggestions regarding construction of new schools, appointment of teachers, training and making functional the dysfunctional schools.

Suggestions have also been given to make other subjects other than religious ones compulsory at madrassas.

It was also suggested that committees be formed on provincial, district and union level to implement the recommendations.

Law and Justice Secretary Dr Awan was directed by Chief Justice of Pakistan Mian Saqib Nisar to send the committee's recommendations to the federal as well as provincial governments and upload them on the website of the Law and Justice Commission.

One month has passed since the Law and Justice Commission sent recommendations; however, no recommendation had been received from the federal nor the provincial governments.
COMMENTS
Comments are moderated and generally will be posted if they are on-topic and not abusive.
For more information, please see our Comments FAQ