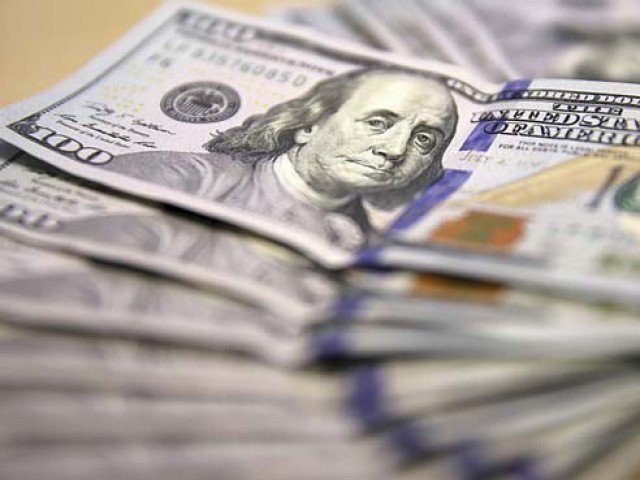 ---
KARACHI: Pakistan has received the first tranche of $1 billion from Saudi Arabia under the $6-billion financial package aimed at stabilising the fast dwindling foreign currency reserves.

The much-needed inflow comes at a time when Pakistan and the International Monetary Fund (IMF) are negotiating a bailout package.

The State Bank of Pakistan (SBP) confirmed on Monday that it had received $1 billion from Riyadh, giving a boost to the foreign currency reserves. Earlier, the reserves had contracted fast and dropped to a four-and-a-half-year low of $7.48 billion by November 9, 2018, according to the central bank.

The soft loan from Riyadh will be reflected in the country's reserves when data is updated on Thursday this week.

Pakistan to get $3 billion in aid in next few days: Saudi envoy

The loan has improved the country's capacity to pay for imports and conveniently pay off upcoming external debt instalments in the current fiscal year.

SBP spokesman Abid Qamar revealed that Saudi Arabia would release another $2 billion in two equal tranches over the next two months under an understanding the two sides reached during Prime Minister Imran Khan's visit to Riyadh last month to attend an international conference titled "Future Investment Initiative".

The kingdom had agreed to park $3 billion in Pakistan's foreign currency reserves for a year and establish a credit line worth $3 billion for the sale of petroleum products on credit for three years.

The release of the soft loan is expected to put Pakistan in a better position in negotiations with the IMF and it can reach an agreement for a bailout of around $6 billion on softer conditions. The IMF team has been in Islamabad since November 7.

Imran has not lost hope on Saudi aid

Reports suggest that the IMF has asked Pakistan to let the rupee depreciate further as well as increase interest rate.

Independent economist Muzammil Aslam commented that the loan from Riyadh would fail to stabilise foreign currency reserves in the long run as they were depleting by over $1 billion every month.

"There is no other option left but to cut imports," he said, adding that increase in exports was also the need of the hour to come out of the current financial crisis, but Pakistan had so far failed to do so.

He suggested that Pakistan should acquire $2-3 billion from international capital markets by floating Eurobonds.

"Acquisition of IMF loan on stringent conditions will spark inflation; Pakistan should bargain for the loan in a better way," he said.

Pakistan is also seeking financial packages from China and the UAE. "This, however, will take time," commented Aslam.


COMMENTS (2)
Comments are moderated and generally will be posted if they are on-topic and not abusive.
For more information, please see our Comments FAQ