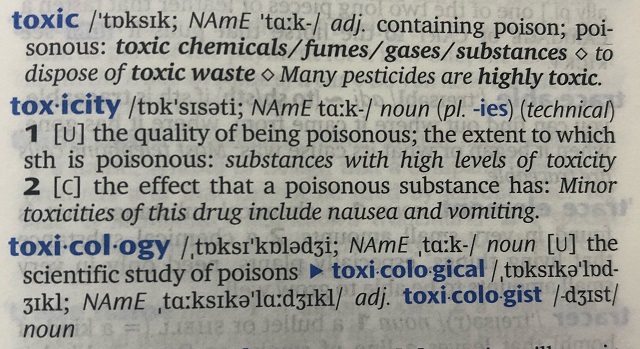 ---
'Toxic' is the word that best describes 2018 according to Oxford Dictionaries.

Oxford defines the word as "poisonous" and said the word was an "intoxicating descriptor for the year's most talked about topics."

The charm of printed words

According to Oxford's data, there was a 45 per cent increase in searches for 'toxic' on the dictionary's website. The word of the year is supposed to reflect "ethos, mood, or the preoccupations of the passing year".

"It is the sheer scope of its application, as found by our research, that made toxic the stand-out choice for the Word of the Year title."

The top ten words used alongside toxic were: chemical, masculinity, substance, gas, environment, relationship, culture, waste, algae and air.

"Toxic chemical" in particular saw high usage this year after a former Russian intelligence officer and his daughter were poisoned using a nerve agent.

When pictures are truly worth thousand words

Runners-up for word of the year include: gaslighting, incel, techlash, gammon, cakeism, overtourism and orbiting.

Tell us in the comments what you think should have been the word of the year.

This article originally appeared on Oxford Dictionaries.