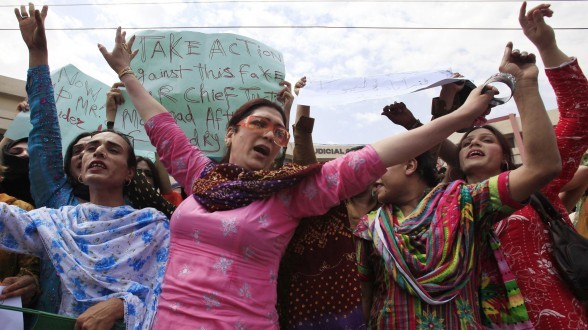 ---
PESHAWAR: Transvestites took part in a rally to support their arrested colleague Rani, whose real name was given as Kashif, in Peshawar on Thursday.

Police had earlier arrested what they claimed was an entire wedding party at a ceremony between a man Iqbal and a transvestite Rani, accusing the pair of promoting homosexuality in the country.

Almost 50 people were at the ceremony on May 25, 2010 when it was raided by police.

Earlier President She-male Foundation Pakistan Almas Bobby had denied the notion that Rani and Iqbal were about get married.
COMMENTS
Comments are moderated and generally will be posted if they are on-topic and not abusive.
For more information, please see our Comments FAQ