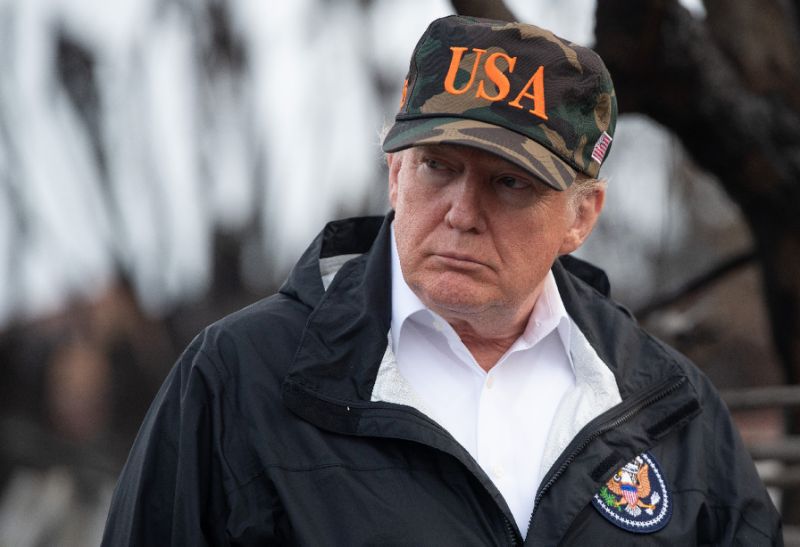 ---
WASHINGTON DC: US President Donald Trump says he has been fully briefed on an audio recording of journalist Jamal Khashoggi's murder but does not want to listen to it himself.

"Because it's a suffering tape. It's a terrible tape," he said in an interview with "Fox News Sunday."

"It was very violent, very vicious and terrible."

The CIA has reportedly concluded that Saudi Crown Prince Mohammed Bin Salman ordered Khashoggi's assassination in the Saudi consulate in Istanbul October 2.

But the State Department has called those reports "inaccurate," and Trump on Saturday told reporters that the US would release "a very full report" on the matter as early as Monday. He was interviewed by Fox on Friday.

Trump calls CIA assessment of Khashoggi murder premature but possible

Asked whether the crown prince had lied to him in denying any role in the killing, Trump said: "I don't know. Who can really know? But I can say this, he's got many people ... that say he had no knowledge."

"He told me that he had nothing to do with it. He told me that, I would say, maybe five times at different points, as recently as a few days ago."

Trump acknowledged that people close to the prince "were probably involved" but added, "I want to stick with an ally that in many ways has been very good."

Asked whether he would go along with moves in the US Congress to cut off US involvement in the Saudi-led war in Yemen or halt arms sales to the kingdom, Trump equivocated.

"I want to see Yemen end. It takes two to tango and Iran has to end also," he said. "I want Saudi to stop but I want Iran to stop also."

Trump to discuss Khashoggi murder with Secretary of State Pompeo, CIA

The United States has called for a ceasefire and peace talks to end the three-year-old conflict amid a mounting international outcry over the massive civilian toll of air strikes.

US air refuelling flights in support of Saudi-led air operations in Yemen ended last week. US Defense Secretary Jim Mattis portrayed that as a Saudi decision.

Saudi Arabia and its ally the United Arab Emirates intervened in the conflict against Iranian-backed Huthi rebels in 2015 in support of President Abedrabbo Mansour Hadi.
COMMENTS
Comments are moderated and generally will be posted if they are on-topic and not abusive.
For more information, please see our Comments FAQ