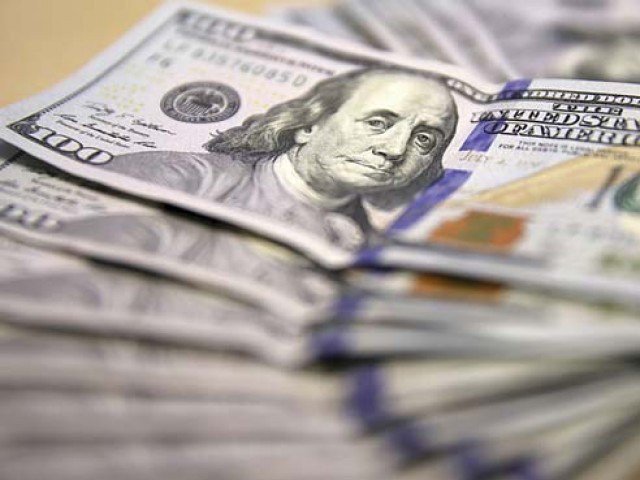 ---
KARACHI: Foreign exchange reserves held by the central bank continued to spiral downwards for the 12th successive week as they fell 2.55% on a weekly basis, according to data released on Thursday.

The continued drop in the reserves is alarming as it raises concern about Pakistan's ability to meet its financing requirements because the reserves have fallen below the $7.5-billion mark.

Although the Saudi government has recently assured Pakistan that the promised $3-billion financial assistance will be released in coming days, the impact is yet to be seen.

On the other hand, Chinese Embassy Deputy Head of Mission Zhao Lijian has also assured Pakistan of a financial package to boost its flagging foreign currency reserves, hinting that it would be bigger than that pledged by Saudi Arabia in terms of financial grant.

Foreign exchange: SBP reserves drop $98m, stand at $7.68b

Meanwhile, talks between the International Monetary Fund (IMF) and the finance ministry are going on for a possible bailout to help address Pakistan's economic challenges.

On November 9, the foreign currency reserves held by the State Bank of Pakistan (SBP) were recorded at $7,482.9 million, down $196 million compared with $7,678.9 million in the previous week. The decrease was attributed to external debt servicing and other official payments.

Overall, liquid foreign currency reserves held by the country, including net reserves held by banks other than the SBP, stood at $13,832 million. Net reserves held by banks amounted to $6,349.1 million.

Foreign exchange: SBP's reserves fall $48m, stand at $7.78b

A month ago, China agreed to immediately give a loan of $2 billion to Pakistan, a move meant to arrest the slide in foreign currency reserves and provide much-needed breathing space for the new government.

Earlier, the reserves dipped to $9.06 billion, forcing the central bank to let the rupee depreciate massively for the fourth time since December 2017 and sparking concern about the country's ability to finance a hefty import bill as well as meet debt obligations in coming months.

In April, the SBP's reserves increased $593 million due to official inflows. A few months ago, the reserves surged due to official inflows including $622 million from the Asian Development Bank (ADB) and $106 million from the World Bank.

The SBP also received $350 million under the Coalition Support Fund (CSF) earlier.

In January, the SBP made a $500-million loan repayment to the State Administration of Foreign Exchange (SAFE), China.