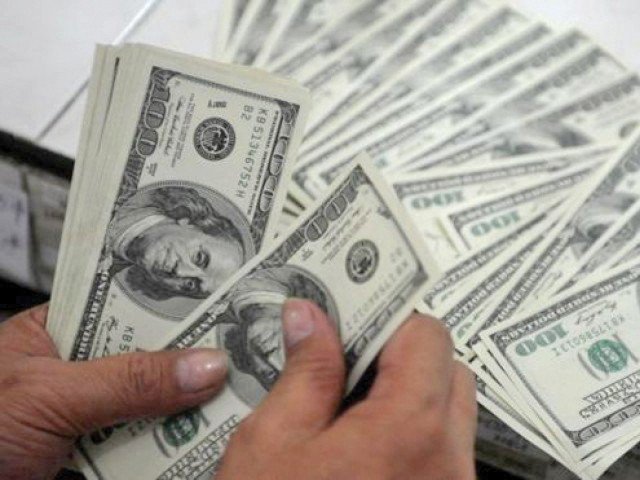 ---
KARACHI: Foreign investors have continued to stay away from Pakistan as they are reluctant to make long-term investments in the face of ambiguity about new economic policy of the Pakistan Tehreek-e-Insaf (PTI) government.

Foreign Direct Investment (FDI) dropped 55% to $161.2 million in October 2018, compared with $354.6 million in the same month of last year, the State Bank of Pakistan (SBP) reported on Wednesday.

"Uncertainty has probably remained an element behind slowdown in foreign (direct) investment in Pakistan," Pakistan Business Council Chief Executive Officer Ehsan Malik told The Express Tribune.

The current trend of investment these days is mostly for necessary expenditure. Global investors have not made any new long-term investment in any sector of the economy since long.

Pakistan needs to improve competitiveness to attract FDI

A source anticipated the FDI may remain low in the short-to-medium run since Finance Minister Asad Umar told a foreign investors' advocacy body last week that the government was interested in attracting FDI in export projects and/or import substitution projects in Pakistan, instead of continuing to attract the investment in consumer goods sector.

The minister also urged the body for technology transfer into Pakistan along with FDIs.

The shift in the policy towards attracting FDI in new sectors would help the government narrow down the current account deficit and lower burden on the country's foreign currency reserves, he added. Cumulatively in the first four months (July-October) of the current fiscal year, 2019, the foreign direct investment decreased 46% to $600.7 million compared with $1.1 billion made in the same period last year, according to the central bank data.




Country-wise FDI

China has continued to remain the single largest investor on the FDI front under its ongoing China-Pakistan Economic Corridor (CPEC) projects in Pakistan. It alone invested $53.7 million in October that comes to about 33% of the total FDI worth $161.2 million in the month.

This month South Korea has also emerged as a notable investor, as it invested $43.7 million in the month.

The United Arab Emirates (UAE) was the third largest investor with net FDI of $22.8 million, while the United States and the United Kingdom on fourth and fifth positions with net investments of $19.8 million and $13.3 million, respectively.

On the other hand, Norway divested net $14.8 million, while Malta divested $11.7 million in the month.

Senate chairman invites foreign investment

Sector-wise FDIs

The beverages sector witnessed single largest inflow of FDI (net) worth $47.7 million, followed by pharmaceuticals and OTC products $32.3 million. The power sector attracted $30.1 million, while financial business received $11.8 million in the month.

The communication sector, which had continued to attract significant investment for quite a long time, witnessed a net outflow of $22.2 million in the month.

PSX investment

With foreign investors continuing to exit Pakistan's capital market, the Pakistan Stock Exchange (PSX) in October also sold stocks worth $84.2 million compared to purchasing shares worth $21 million in the same month last year.

Such investors from the US and Luxembourg sold shares in net of $31.5 million and $24 million, respectively. The increase in divestment may be attributed to foreigners' exit from many emerging markets and in anticipation of downgrading of two Pakistani stocks from MSCI mid-cap indices. 

Published in The Express Tribune, November 15th, 2018.

Like Business on Facebook, follow @TribuneBiz on Twitter to stay informed and join in the conversation.
COMMENTS (4)
Comments are moderated and generally will be posted if they are on-topic and not abusive.
For more information, please see our Comments FAQ