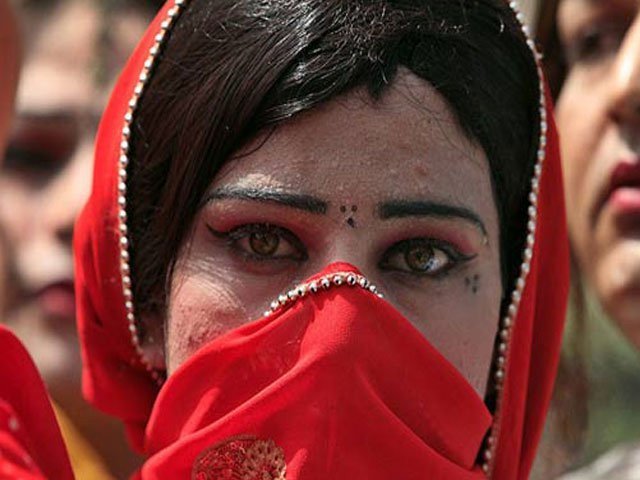 ---
PESHAWAR: A transgender person was allegedly kidnapped and gang-raped by at least 11 men with the ordeal being filmed in Peshawar on Monday.

The accused persons then shared the video via WhatsApp to pressurise the the victim. Police are yet to register a case against the accused persons.

The incident took place within the jurisdiction of Faqirabad Police Station with the transgender person being abducted at gunpoint.

Talking to The Express Tribune, a member of the marginalised community said that the victim is a transgender rights activist. "She had been shot in 2016 by the same person."

"This time when she refused to befriend them [those accused], they kidnapped her at gunpoint in the Faqirabad area and then proceeded to gang-rape her," she added.

"They even made a video which was shared on various WhatsApp groups," she said.

Peshawar SHO bans musical programmes, transgenders' dance

The victim, she went on to say, was so distraught after the episode that she had decided to take her own life outside the provincial assembly.

Taimur Kamal, another rights activist, said that it was unfortunate that the district police had recently announced the formation of two committees tasked with dealing with many problems faced by the transgender community.

Kamal lamented the unabated violence perpetrated against them across the country.

"In the video one man can be seen sexually assaulting her and the perpetrator has concealed his identity by wearing a mask with others filming it," the rights activist claimed.
COMMENTS (2)
Comments are moderated and generally will be posted if they are on-topic and not abusive.
For more information, please see our Comments FAQ