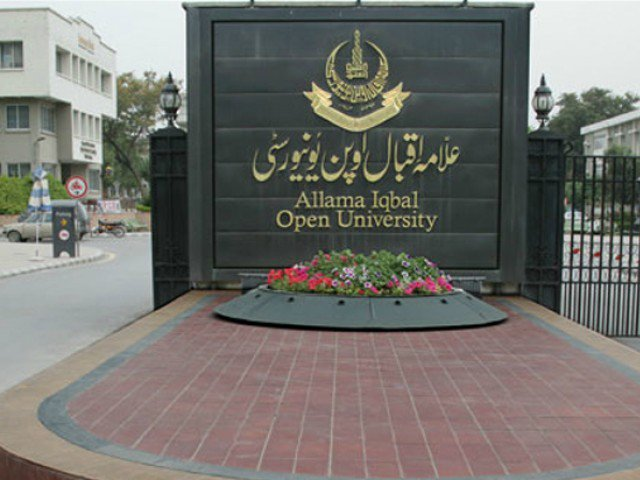 ---
ISLAMABAD: Speakers at two-day International moot on chemistry held at Allama Iqbal Open University (AIOU) called for conducting academic research that helps to address and resolve socio-economic issues of the country.

While underlying the need of promoting multi-disciplinary research, they emphasised that the Universities must return to the society that spends huge financial resources on their development.

The event was participated by some foreign delegates as well as researchers and academicians from 43 universities as well as other relevant departments from across the country.

Keynote speakers were from China, Australia and Germany. Opening session was addressed among others by the acting Vice Chancellor AIOU Prof Dr Nasir Mahmood, Dean Sciences Dr Syed Zafar Ilyas, Chemistry Department Chairman Dr Naghmana Rashid and the conference's convener Dr Nasima Arshad.

The conference was organised by the AIOU Faculty of Chemistry in collaboration with the Higher Education Commission (HEC). It was aimed at providing a platform for learning and sharing ideas on new trends of multidisciplinary research, and to enhance collaboration at national and international-level to address new challenges in the scientific field.

Nasir Mahmood in his inaugural address thanked the HEC for its consistent support in promoting research culture in the country.  Such events, he said helped the University to make its positive contribution in addressing the socio-economic problems of the society.

He asserted that the Universities are needed to fulfill their social responsibility to serve the society through their research-based academic input.

The AIOU in the recent years, published eighteen research journals, relevant to the society and held a number of national and international conferences to achieve the desired objectives.

Nasir Mahmood also briefed the participants about the University's consistent efforts of providing quality education to all segments of the society, particularly the marginalized sections including prisoners, disabled persons, drop-out girls and transgender group.

Besides this, they are providing free Matric education to the students from Baluchistan and tribal areas.  A number of scholarships were introduced which are being funded by the University.

The AIOU, he added has emerged as a leading educational institution in the country in term of research, providing academic inputs and innovative ideas to the end-users.

Published in The Express Tribune, November 9th, 2018.