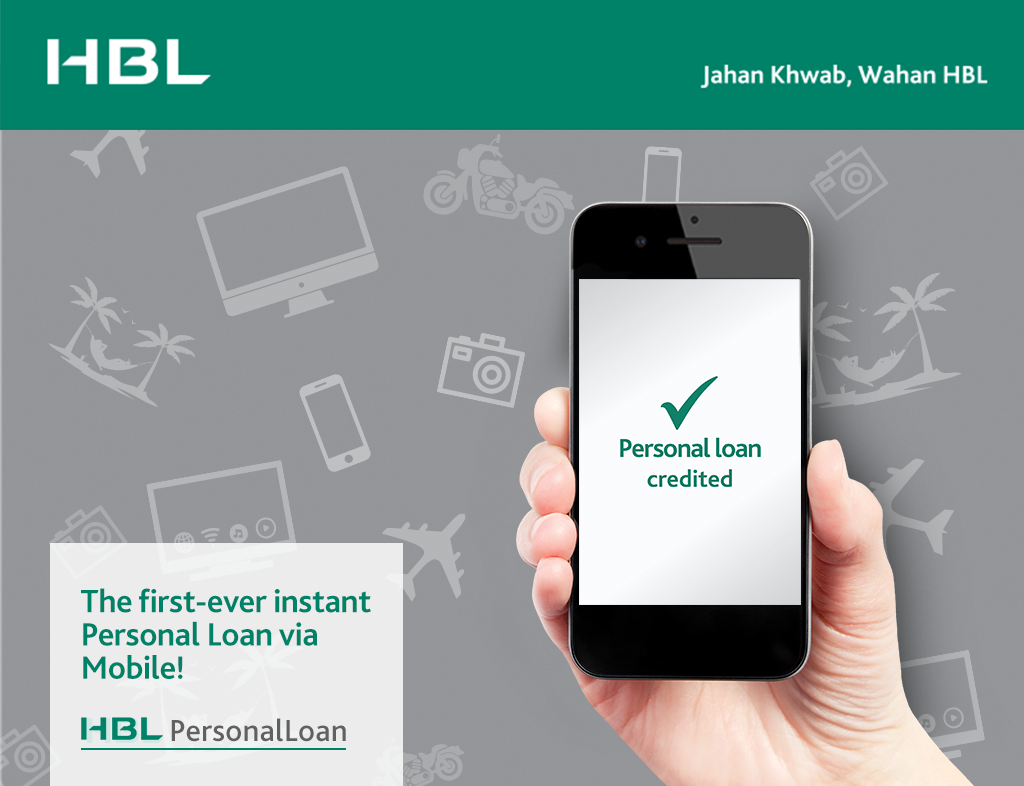 ---
Banking has been transforming from standing in queues to your fingertips. Gone are those days when you had to wait ample hours to do a banking transaction because now almost every transaction can be done through your smart phone. Keeping pace with the changing trend HBL, the largest bank of Pakistan, becomes the first in the country to offer instant personal loan through its mobile application.

This innovation in service is yet another step in HBL's fulfilment of its brand promise of enabling dreams, as customers can now select and apply for a loan of their choice from the comfort of their home, in just a few taps! What more can one ask. The new offering seeks to provide the quickest turnaround time of loan processing seen in the financial industry as HBL revolutionises how consumer loans are applied for and disbursed to customers.

Speaking in regards to this, Mr Aamir Kureshi, Head – Global Consumer Banking at HBL stated, "HBL is pleased to give unparalleled convenience to its customers by digitising loan approval and disbursal. The entire process is paperless, and the loan can even be disbursed within minutes. The customer response has been extremely encouraging so far and we have disbursed over 1000 loans in less than 30 days of the launch."



Currently the service is available to selected salaried customers across Pakistan through HBL Mobile. The procedure is fairly simple, all customers have to do is simply log in to their HBL Mobile and apply for a loan through the loan option listed in the menu bar. The loan application, then undergoes credit evaluation and the response is shared within 24 hours. The customer, upon completion of the evaluation, has an access to multiple loan options to select from, which can be up to PKR 500,000, and can have the preferred loan amount credited into their account instantly.

Pointing out on the ease of the service, Ishtiaq Ahmed, one of the first customers to take an instant personal loan through HBL Mobile, stated, "It took me less than 60 minutes to go through the process and I had my desired loan amount in my account instantly! Without any paperwork or without stepping into the branch even once. It was unbelievable!"

The innovative service enables customers to apply for and avail a loan without visiting any branch or filling out lengthy forms. Through the adoption of this modern financial technology HBL not only transmogrifies customers' banking experience, but also empowers them to make real progress towards their goals.

For more information, visit here.


COMMENTS
Comments are moderated and generally will be posted if they are on-topic and not abusive.
For more information, please see our Comments FAQ