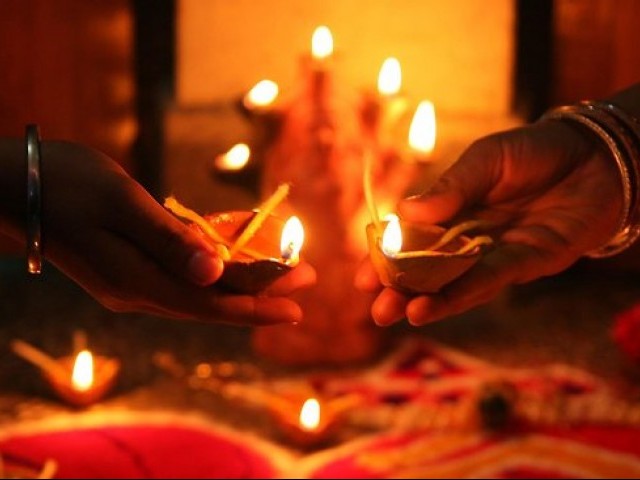 ---
LAHORE: Like other provinces of the country the Hindu community in Punjab celebrated their religious festival Diwali.

The Hindu community in Lahore visited their temples and performed the rituals of Diwali. Diwali is also known as the festival of lights. The community members decorated their homes and temples with traditional lights. A special ceremony to celebrate Diwali was held at Karishma Temple Ravi Road where Hindus from across Punjab attended the event.

"Diwali is a day of the victory of the good against the evil and we have a long history linked to this festival. On this day, we organise special prayers and invite families," explained Pandit Bhagat Laal. He said it was appreciable that in Pakistan members of other religious communities also come at temples and share happiness with Hindus. "Diwali is an important festival of our community and it continues for three to five days. In these days we try our best to share happiness with each other," he remarked.

"There are two temples in Lahore but this time we are celebrating the festival in the temple at Ravi Road and all our community members have gathered here. On this day, our community also pray for the strengthening of the country and besides this we give a message to the whole world and want to tell them that are free and happy in Pakistan," said Pandit Bhagat said.


COMMENTS
Comments are moderated and generally will be posted if they are on-topic and not abusive.
For more information, please see our Comments FAQ