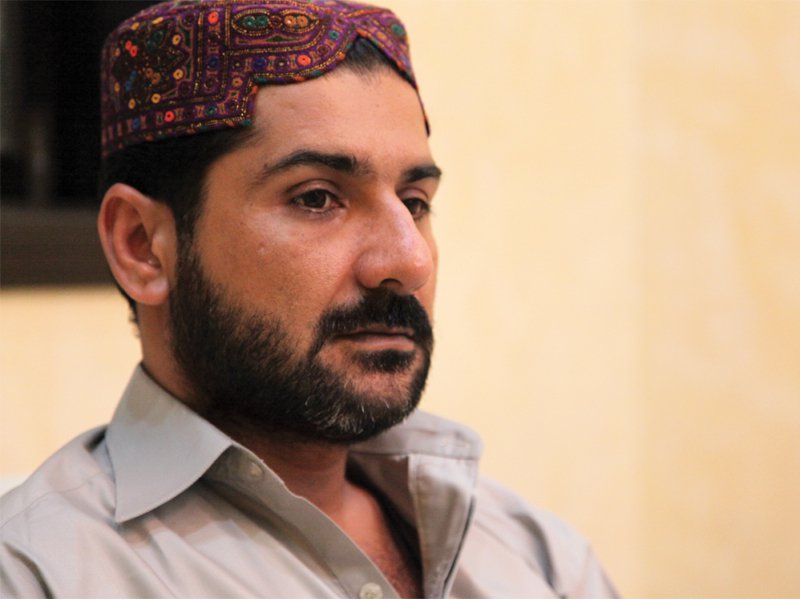 ---
KARACHI: The mother of Lyari-based gangster Uzair Baloch reached the Sindh High Court (SHC) on Tuesday, appealing for production of her son before the court.

The assistant inspector-general of police legal and deputy attorney-general sought time to submit their replies in this regard. The SHC heard the petition filed by Razia Begum and gave a deadline to the Legal AIG and deputy attorney-general to submit their replies by November 23.

However, the Prisons IG submitted a report in court, which stated that Baloch has been in the custody of security agencies since April 11, 2017. He was handed over to the Rangers in the court of the judicial magistrate. The petitioner stated that Baloch's arrest was announced through the media and he was charged with more than 40 cases.  She also said that Baloch wasn't produced in court after April 12, 2017. She said they have concerns that Baloch might have disappeared.

The petitioner appealed to the court to issue orders to produce Baloch before the court.

Arshad Pappu murder case

The SHC gave Rangers special prosecutor Sajid Mehboob time till November 20 to argue on the release plea of former inspector Chand Khan Niazi in the Arshad Pappu murder case.

Headed by Justice Iqbal Kalhoro, a two-member bench, heard the release plea of former inspector Niazi and Lyari-based gangster Zakir Dada. The lawyer of the accused provided all documents to the Rangers prosecutor, who sought time for preparation. Accepting Mehboob's request, the court adjourned the hearing till November 20.

An anti-terrorism court has already rejected the release plea of the accused, who have been charged with the murder of Pappu and desecration of his body.

Pappu was murdered in March 2013 allegedly by Baloch along with his accomplices to avenge the killing of his father.

It is believed that Baloch received help from local police officials - Niazi and SHOs Yousuf Baloch and Javed Baloch - who are in jail. They had abducted Pappu from DHA in March 2013 and then handed him over to his rival group, headed by Baloch.

ATC adjourns hearing

Meanwhile, an anti-terrorism court (ATC) adjourned the hearing of the murder case of alleged Lyari gangster Arshad Pappu till November 21 due to the absence of the accused, Uzair Jan Baloch. The hearing was held at Karachi Central Jail. Former Pakistan Peoples Party (PPP) MNA Shahjahan Baloch, Zubair Baloch and Yousuf Baloch were among those who appeared before the court. Due to the absence of Baloch, the case could not proceed.

The police have arrested an accused police officer, Chand Khan Niazi, in the murder case of Arshad Pappu. The gang members, aided by the police, had murdered Pappu and thrown his body in acid.

With additional input from PPI 

Published in The Express Tribune, November 7th, 2018.