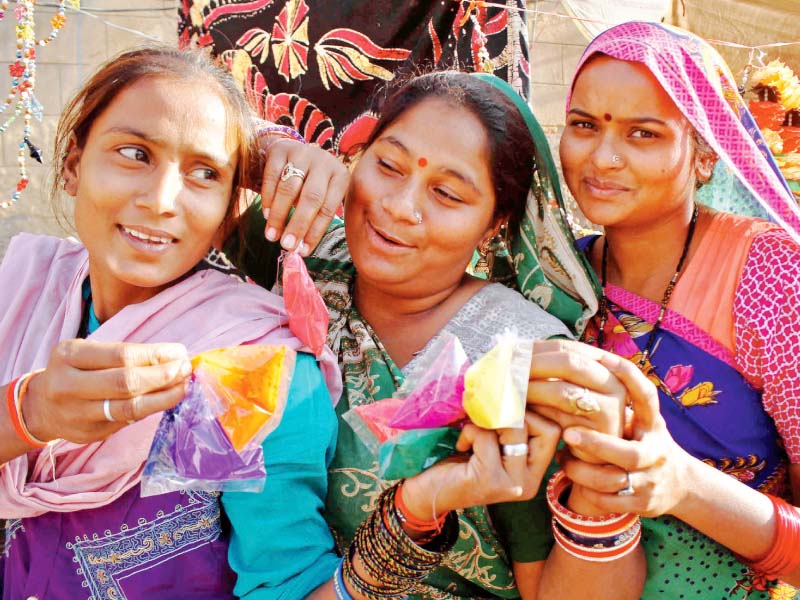 ---
KARACHI: The Hindu community around the world will celebrate Diwali today, the homecoming of their Lord Rama, his wife and brother to Ayodhya, by lighting diyas (lamps) and offering special prayers.

The festival is also called Diyari or Dipawali, which in Sanskrit means 'rows of lighted lamps' said the All Pakistan Hindu Panchayat Secretary-General Ravi Dawani. "This festival marks the victory of good over evil," he added.

Speaking about the origins of Diwali, Dawani recounted an event mentioned in their holy book, the Ramayana, that took place thousands of years ago. He said that Lord Rama, who is the 7th avatar of Lord Krishna, was sent to baswas (jungle) by his father, the ruler at the time, when his second wife asked him to fulfil his promise and exile Rama, the eldest of all sons, for fourteen years so that her son could be made ruler.

"Lord Rama went into exile to honour his father's promise towards his wife.  The event that followed after shows the commitment of his wife and brother, who also accompanied him. The exile finally ended when he took back Sita [his wife] from Ravana, a demon, who had taken Sita into his custody during his 14-year strenuous journey by killing him," Dawani explained.




The festival starts in the evening with Ganesh and Lakshmi Pooja, the worship of their god and goddess of wisdom and wealth.  The Hindus also prepare for the festival by cleaning and decorating their homes on the last day of the year so that they can enter the New Year with zeal.

However, according to Dawani, there are different views on the celebration. In south India, people celebrate Diwali to mark the defeat of Narakasura by Lord Krishna. In Jainism, the day is celebrated to mark the anniversary of nirvana or liberation of Lord Mahavira while Sikhs celebrate it as the day when their sixth guru, Guru Hargobind, was released from captivity.

The Diwali is usually celebrated in the month of October or November, which is the last day of the solar year followed by the Hindus. The harvesting of crop in the month of October and November is also one of the reasons to celebrate the festival.

The festival is celebrated for five days. It includes two days before the day itself and two after, which is the New Year. In Pakistan, more than 2.5 million Hindus will celebrate the religious festival out of which 75% of the total Hindu population lives in Sindh. According to Dawani, out of the total Hindu population of Sindh, Tharparkar district is home to half the Hindu population.  

Published in The Express Tribune, November 7th, 2018.
COMMENTS
Comments are moderated and generally will be posted if they are on-topic and not abusive.
For more information, please see our Comments FAQ